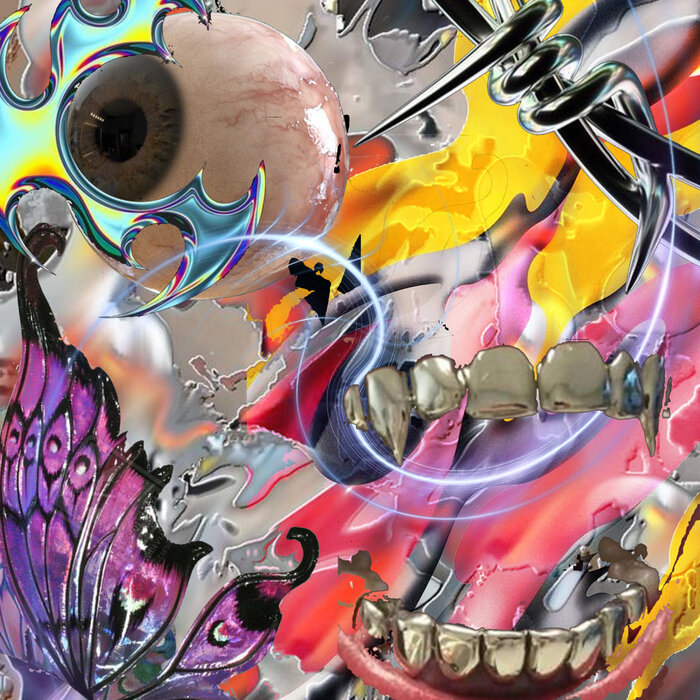 Style:
IDM, Breakbeat, Techno, Bass, Jungle, Electronic
Release:
14/5/2021
Quality:
MP3 320 kbps
Label:
Hyperboloid
Cat#
HYPR099
Review
: Inspired by the countless failed downloads from platforms like Napster and Limewire back in the day, Pixelord's 99% channels a nostalgia for classic IDM, breakbeat and trance music of the time. Operating as some kind of new school Aphex Twin for the digital native, Pixelord exhumes, cross dresses and redefines a myriad of genres from the cut up French electro of "Kamon", trance-like drum and bass in "Tron" to the crystallising strings of "Get Up". Certainly a schooled producer, Pixelord captures a vibe of the decade in "90s" alongside a more contemporary and beatless sound in "Hashtag" to new school EDM, breaks and rave in "Gene". An explosion of sound, 100%.
tracks
15 / 52:42
Pixelord — Vstavai 2:01
Pixelord — GENE 3:24
Pixelord — NFT Acid 3:49
Pixelord — Kamon 2:12
Pixelord — Tron 4:07
Pixelord — 90s 3:47
Pixelord — Hashtag 3:41
Pixelord — Apocalip.sys 4:33
Pixelord — Drumvox 4:19
Pixelord — FX Twin 3:38
Pixelord — Click Hero 3:49
Pixelord — Sunday Jungle 4:20
Pixelord, blaze.zip — Guitarnaya 3:18
Pixelord — DOS 3:09
Pixelord — 1% 2:43
Известный электронный продюсер Pixelord, а по совместительству владелец лейбла «Hyperboloid Records», выпустил новый альбом «99%». Для него самого данный релиз — логичное завершение прошлых работ и приближение к творческому абсолюту.
«Этот альбом о том, что не бывает ничего идеального, всегда это 99%. В нем я попытался объединить все свои проекты и получить 99% идеальную электронную музыку с моей точки зрения. 1% всегда где-то там в грядущих релизах, но его невозможно догнать». «99%» не хочется раскладывать по жанрам, но влияние классического idm, брейкбита и транса отчётливо слышно.
Dead Link? (REPORT 1-5 Days) сообщить о ссылке на перезалив
Download more music.