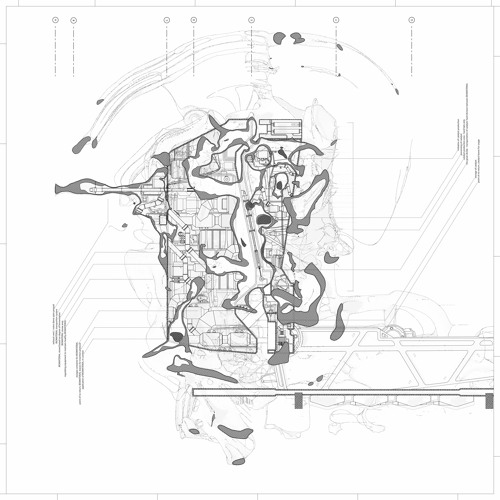 Music/Style
Electronic, Future Beats, Techno, BreakBeat
Data
28/10/2021
Quality
320 kbps MP3
Imprint
YUKU
Nr#
YUKU021
"To make this concept a cohesive whole, Hybrids took a couple of years to compile. It reflects a certain shift in my sound, where I've try to maintain a constant balance between experimentation and efficiency — surprise, technique and playability… It's a highly functional object crafted from a subversive standpoint, breaking the rules while following them all. Auto-referential musical artifacts blend into composite shapes, and ultimately manifests into five exercises in style, trespassing traditional boundaries of genre, tempo, and (good) taste. While this record probably expresses an inner conflict at the intersection of hypermodernity and conservatism, I hope it accomplishes, at least, its primitive function—to put the body in motion."
— TÉNÈBRE• Tenebre — SubMethod 5:36
• Tenebre — Hybrids 7:39
• Tenebre, TRAKA — Wum 3:28
• Tenebre — Prototype 5:51
• Tenebre — Abstraction 4:30
5 / 27:03
Experienced French fusionist Paul Tenebre has become a firm favourite of the WNCL Recordings boss man Bob Bharma (AKA West Norwood Cassette Library) because this is his third Ep on the label since 2017. It is another brain frying, frothy mix of brutal techno and heavy bass that kicks off with the powerful 'Sub Methods.' Elsewhere 'Hybrids' ships into a more subtle, stripped back rhythm that is fizzing with sinewy synth modulations. There is then the dark and ruching sound of 'Wum' and hyperspeed rave of 'Prototype' before 'Abstraction' closes down on a more atmospheric bit of ambient design.
Dead Link? (REPORT 1-5 Days) сообщить о ссылке на перезалив
Download albums, EPs, LPs & Compilations music.