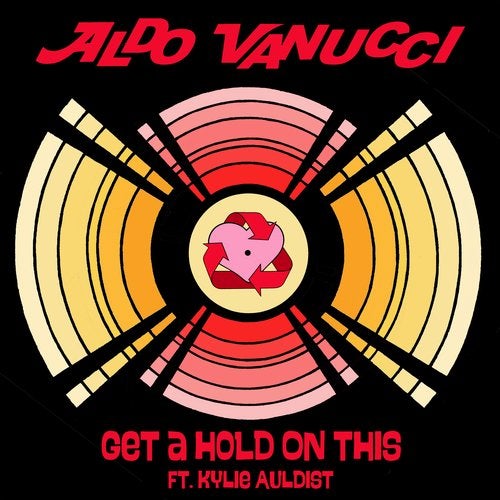 Style:
Funk / Breaks
Format:
MP3/320 kbps
Release date:
26/04/2019
Label:
Jalapeno
Cat:
JAL298• Aldo Vanucci/Kylie Auldist — Get a Hold on This 3:43
• Aldo Vanucci/Kylie Auldist — Get a Hold on This (The Allergies Remix) 3:54
• Aldo Vanucci/Kylie Auldist — Get a Hold on This (Dr Rubberfunk Remix) 3:57
This single is an absolute belter of a package, leading with a real bonafide classic track - 'Get A Hold On This (feat. Kylie Auldist)' taken from the album 'Digging For A Living'.
The Antipodean soul singer – Ms. Auldist made waves when her vocals hit #1 across the world in the smash hit 'This Girl' recently and is also widely known in funk and soul circles as the regular frontwoman for Australian giants of funk - The Bamboos.
Such an instantly recognisable voice that packs a punch is like gold dust to a producer and Aldo has made the most of it by pairing her with a classic upbeat funk instrumentation to help bring the party home. But why stop there? In addition to the original there are two more spins of the wheel from The Allergies and Dr Rubberfunk.
With a reputation for reshaping classic sounds for the modern dancefloor - The Allergies turn up the sunshine funk vibes to 'extra toasty' on their mix. Slapping down a bouncing, horn heavy, mid-tempo track with a singalong chorus. Between the big melodies, tasteful DJ scratches, dancing bassline, and jazz flute licks, there's a lot to love here!
Our favourite GP - Dr Rubberfunk is always game for an interesting track rework, and he gets involved here too giving a knowing nod to electronic synth pioneer Jean-Jacques Perrey in his mix. He's packing his signature syncopated, crunchy drum grooves alongside a tasteful instrumentation that allows Ms. Auldist's vocals to really shine. Just when you think it couldn't get any better he switches it up to a straight 4/4 funk outro to keep you moving right through.
Dead Link? (REPORT 1-5 Days) сообщить о ссылке на перезалив
Download more music.