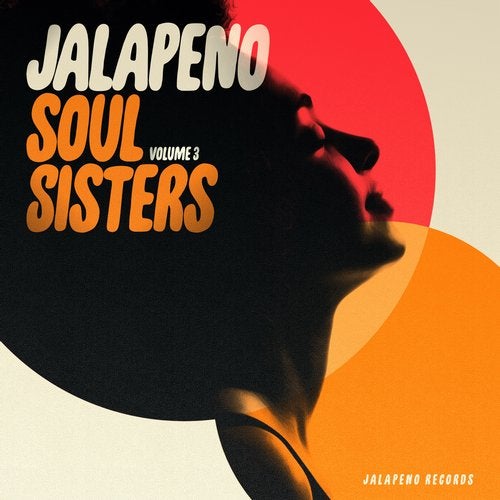 Style:
Disco / Funk / Soul
Format:
MP3/320 kbps
Release date:
03/05/2019
Label:
Jalapeno
Cat:
JAL303
Type:
Compilation• Izo Fitzroy — Slim Pickings 3:49
• Gizelle Smith — Scared of Something 3:30
• Flevans/Sarah Scott — It Just Goes 5:24
• Aldo Vanucci/Dena Deadly — Ponderosa 4:34
• The Allergies — Dance Now 3:41
• Soopasoul/Sitzka — Do Me Wrong 3:25
• Kraak & Smaak/Dez — Keep Me Home (4Hero Remix Radio Edit) 3:36
• Flevans/Laura Vane — Invisible 3:35
• Dr Rubberfunk/Izo Fitzroy — A Little Blahzay 3:31
• Skeewiff — Nitty Gritty 3:43
• Izo Fitzroy — Glory Days 3:25
• Alexia Coley — Something's Going Down 3:17
• Aldo Vanucci/Amie J — Breaking the Rules 4:05
• Gizelle Smith — Dust (Dimitri From Paris Vs. Cotonete Remix) 4:24
• Ikon/Pat C. — Vai E Vem (Rephill Remix) 3:11
From humble beginnings the Jalapeno Records family has become a glorious melting-pot of styles and genres spanning music designed for both the dancefloor and the lounge. That being said, the lifeblood of the artists on the roster and coursing throughout the entire collection in some shape or form is soul music.
Jalapeno like it all. Classic, psychedelic, neo, slow jams or up-tempo stompers, it really doesn't matter... No elitism here. And some of our favourite soulful tracks from the catalogue are by our wonderful female contingent (sorry chaps!).
The 'Jalapeno Soul Sisters' compilation series is a great way to shine a light on female fronted tracks, both old and new, to introduce the listener to something brand new as well as an artist that may have passed them by, and of course to produce a great listening experience as a whole.
This third instalment promises to be just as bountiful as the last. Featuring tracks from the likes of current label ladies - Izo FitzRoy, Gizelle Smith and Alexia Coley, alongside some brilliant guest appearances from Laura Vane, Sarah Scott, Dena Deadly, and Sitzka.
Ms FitzRoy even contributes a brand new exclusive track for the series - 'Slim Pickings' which is a poignant belter of a tune that kicks things off in style.
Dead Link? (REPORT 1-5 Days) сообщить о ссылке на перезалив
Download more music.