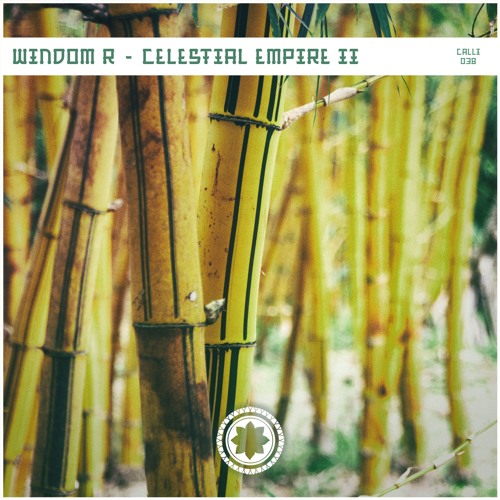 Style.
Breaks
Album date.
29/07/2019
Quality.
MP3 | 320kbps
Label:
Calligraphy Recordings
Cat:
CALLI038
Среди тёмных вод Невы, блуждая по набережным и дворам-колодцам, можно дать волю фантазии и перенестись назад в прошлое лет на сто и более. Сколько ни разглядывай Петербург, каждый раз будешь видеть и познавать что-то новое. Мрачный и серый, мистический и своенравный древний город, окутанный неоном, всклокочен стеклобетоном и оцарапан рекламой. Застывшая в янтаре ушедшая эпоха до сих пор сияет, несмотря на петлю грядущей эры киберпанка, которая всё сильнее затягивается на шее современности.
Друзья, встречайте меланхоличный и обдуваемый петербургскими ветрами со всех сторон мини-альбом от Crakman! Словно алхимик, музыкант смешивает брейкбит, электро, техно и мистическую атмосферу Северной Пальмиры воедино. Возможно, это та самая музыка, под сопровождение которой можно задумчиво бродить по малолюдным улочкам непростого и необычайного города.Windom R — Soaring Mountains 06:38
Windom R — Nuwa 04:48
Windom R — Dream Of The Red Chamber 06:39
Windom R — Black Dragon (Syuanlun) 07:38
Windom R — Shaolin Funk 05:43
Online
"Within yourself, no fixed positions:
Things as they take shape disclose themselves.
Moving, be like water, Still, be like a mirror,
Respond like an echo, Calm, be like silence.
Unite with the opposite, Find the lost.
Don't strive for outdoing the others,
But constantly follow them."
(Chuang-tzu)
Guys, a year after, Calligraphy continues an oriental fairytale by Windom R. Asian flavor and ethnic melodies will reunite with broken rhythms to create new myths and legends of the Celestial Empire. You just need to take in this music, allowing it to carry your mind away along the magic river.
Dead Link? (REPORT 1-5 Days) сообщить о ссылке на перезалив
Download albums, EPs, LPs & Compilations music.