FREE DOWNLOAD MP3 TORRENT

»

Breaks

» VA - Scoured Swing Vol. 01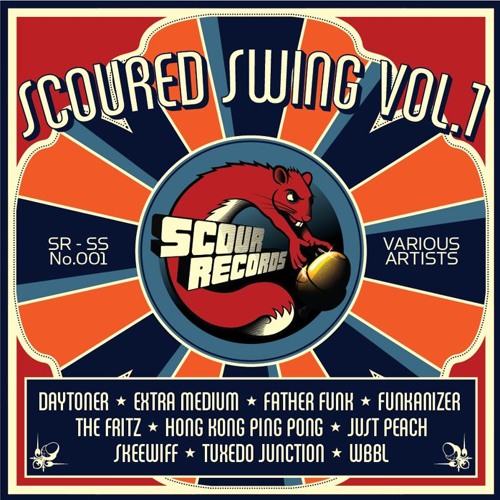 Music
Electro Swing, Breakbeat, Ghetto funk, Funky Breaks
Released
30/06/2016
Format
MP3,320kbps
Label
Scour
Nr
SRSS01
Type
Compilation
From their recent online musings, it seems that the award-winning Scour Records seem to be as equally fond of the other type of swinging as they are the style of music they've done so well at releasing thus far. Thankfully here we're only about the music and what a lot of it there is on Scoured Swing Vol 1. Here label owner DJ Spinforth selects eight of the best new jams around. Highlights include the classy, laid back opener "About Me" by The Fritz, the dubstep-meets-Charleston vibes of "Swingers" by Father Funk and the epic electro-swing monster "Cufflinks & Caviar" by Tuxedo Junction.• Daytoner — Betabix 3:17
• Extra Medium — Size Up (feat Mr Switch & Cab Canavaral - WBBL remix) 4:16
• Father Funk — Swingers 4:27
• Funkanizer — Gimme Dat Swing 3:20
• Hong Kong Ping Pong & Skeewiff — Sometimes Swinger 3:46
• Just Peach — Jimmy's Swing 4:04
• The Fritz — About Me 4:40
• Tuxedo Junction — Cufflinks & Caviar 4:22
amazon
Wonderful that you've made it! Put your keys in this bowl, pop your clothes on the side and follow the baby oil trail into that room down there…second on the left, would you like a cock ring or no? What?! It's not that kind of swing parrrtay? Very excuse me!
In that case keep your keks on ya filthy animals! What were you thinking! Scour Records only deals in high class and tasteful….Hang about, is that The Fritz naked? What's he doing with that chocolate bar? Careless Wisper my arse! I don't care what Funkanizer told him, he's a freaky mentalist pirate with three wooden legs and a patch over each eye! Ummm, what's that in Father Funk's trousers? It looks like Extra Medium & WBBL, how the double Christ did they get stuck down there? Get Daytoner with his angle grinder right now! Skeewiff & Hong Kong Ping Pong are angle grinding Daytoner's crotch? He's ginger! He'll chafe something rotten! Call in the big guns, we need some Just Peach action…..exploded you say? Have those mysterious fez wearing cocktail slurping Tuxedo Junction lads been fiddling with their cannons again? Of course they have. :head in hands, swears quietly: Call the cops, and a priest....and maybe a vet!
Dead Link? (REPORT 1-5 Days) сообщить о ссылке на перезалив
Download albums, EPs, LPs & Compilations music.