FREE DOWNLOAD MP3 TORRENT

»

Breaks

» Future Funk Squad - Re-Orders of Skill (EN:VISIONRMXCD001)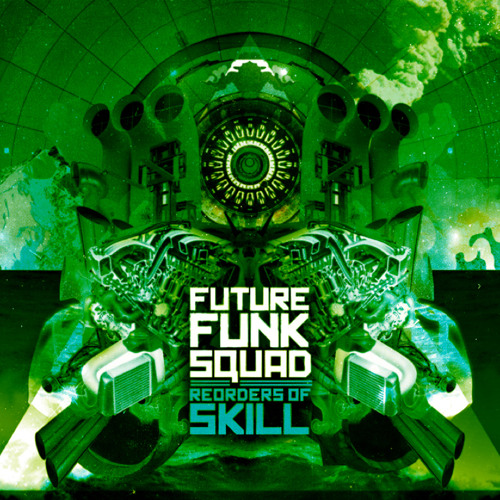 Style
Breaks, Breakbeat
Released
5/11/2009
Quality
MP3 320 kbps
Label
En:vision Recordings
Nr#
EN:VISIONRMXCD001
tracks
18 / 1:57:35
⦁ Future Funk Squad feat. Mojo — Blow (Kid Digital & Rubber Remix) 7:10
⦁ Future Funk Squad — RaveULator (High Eight Remix) 6:38
⦁ Future Funk Squad with The Crystal Method feat. Melody Klyman — Isolate (Eshericks Remix) 8:14
⦁ Future Funk Squad feat. Mojo — Bring This On (Curtis B Remix) 6:08
⦁ Future Funk Squad — Zones (4Kuba Remix) 5:08
⦁ Future Funk Squad feat. Mojo — Blow (Wrexx Remix) 7:48
⦁ Future Funk Squad — Disorders of skill (EK Remix) 6:17
⦁ Future Funk Squad — Chris carter (Mr No Hands Remix) 5:01
⦁ Future Funk Squad feat. Mojo — Zones (Karton Remix) 6:30
⦁ Future Funk Squad — Alien (The Peep Show Ownerx Remix) 6:42
⦁ Future Funk Squad — RaveULator (JoeBot Remix) 6:10
⦁ Future Funk Squad feat. Mojo — Bring This On (SOTEG Remix) 6:40
⦁ Future Funk Squad — Alien (R3volve Remix) 7:40
⦁ Future Funk Squad — Chris Carter (Product.01 Remix) 6:15
⦁ Future Funk Squad — Street Knowledge (C83 Remix) 4:47
⦁ Future Funk Squad — RaveULator (Bill Vega & New Decade Remix) 7:26
⦁ Future Funk Squad with The Crystal Method feat. Melody Klyman — Isolate (BETA Remix) 7:37
⦁ Future Funk Squad — Blow (Si Begg Remix) 5:33
Британец Гленн Никольс, в первую очередь, известен тем, что за 10 лет своей музыкальной карьеры создал более 65 ремиксов на композиции самых разных исполнителей. В числе этих артистов The Prodigy, UNKLE, Snow Patrol, White Lies, Armand Van Helden, Sia, Erasure, Depeche Mode, Lamb, Moloko, Yazoo, Dean Martin, The Bee Gees, Mylo, Stanton Warriors, Ladyhawke и много других, более андерграундных. А сегодня мы вспоминаем его официальный дебютник, выпущенный в мае 2006 года на лейбле Default Records, и получивший название "Audio Damage". Когда нужно: бодрый "ню-скул" брейкс с четким ритмическим рисунком, а когда: брейкс мрачноватый с психоделической атмосферой, щедро приправленный отточенной "читкой" MC Mojo и очень уместными вокальными партиями Тамры Киннан и Кирсти Хоукшоу - так можно кратко охарактеризовать этот удачный альбом. Интересная смесь брейкса, техно и электро, которая однозначно придется любителям всевозможной "ломани" (да и не только им) по душе. Must Have!
Dead Link? (REPORT 1-5 Days) сообщить о ссылке на перезалив
Download albums, EPs, LPs & Compilations music.