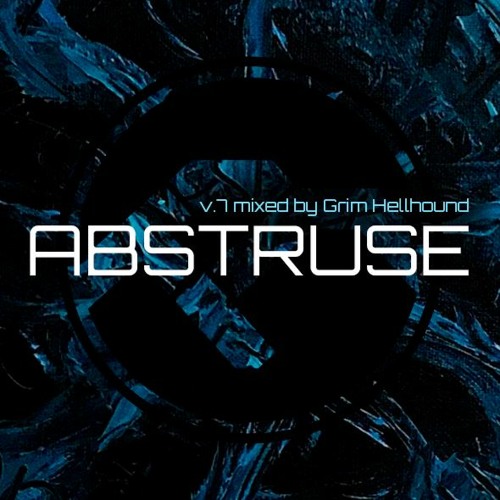 Style:
Drum and Bass / Драм энд бэйс / Neurofunk / Нейрофанк / Deep-DnB
Release date:
09/07/2020
Format:
MP3
Quality:
320 kbps
Rar:
221 Mb
Neuropunk — Abstruse V.7 mixed by Grim Hellhound
Женя Kije передает свои полномочия ведущего передачи проекту Grim Hellhound, и, после долгого затишья, ветка о самом диком, алогичном, экспериментальном драмнбейсе постсоветского пространства снова в эфире! Встречайте седьмую часть подкаста Abstruse!
Слушать Abstruse V.7 онлайн.Playlist Abstruse V.7 Grim Hellhound
1)Zerx & Lök — Needle (Citate Forms)
2)Lockpick — Old Runner (SIRIUS)
3)ALEX SLK & OSMAS — NORTH (Grid Recordings)
4)Black Barrel — Fokus (Patreon Dubplate)
5)EastColors & Noel — Subway Station Exterior (Overview)
6)Nami — Ping (Data Music)
7)KLAX & Enei — Questions (Critical)
8)Nami — Correr (Data Music)
9)NickBee feat. Swift — Essential (Surveillance music)
10)ID — ID
11)Stimpy — Panic Attack (Citate Forms)
12)Caim — What You Need (Live History)
13)ALEX SLK X Yatuza — Dreams
14)Dub Head — Stay at home (FREE DOWNLOAD)
15)Osmas — Heatman (Citate Forms)
16)Nami & Kapha — Praxis (Lifestyle Music)
17)Lowriderzl & Distant Future — Dub Horn (Serial Killaz)
18)Malk — Cocaine
19)Kije — Rigel (FREE DOWNLOAD)
20)Stimpy — Ringle Tingle (Citate Forms)
21)ALEX SLK — Special Opinion
22)Thematic — TDM (Sofa Sound Bristol)
23)Grim Hellhound — Deep Light (HIGH RESISTANCE)
24)Black Barrel — Traffic Jam (Dispatch)
25)Komax & SideSwipe — Rampage (Live History Records)
26)ChaseR — Sensum (PROGRAM)
27)Volatile Cycle feat. Milsky — Taboo (NickBee Remix) (Dissected Culture)
28)Caim — Stay Bright (Live History)
29)Electric Hive — Black Moon Rising (Liquitek Remix) (KOS.MOS.MUSIC)
30)HEFT — Phobos (THE EARTH MUSIC)
31)Hybert Phillips — Gray Dawn (KOS.MOS.MUSIC)
32)Primal Tribes — Surgery Machine (Lost Recordings)
33)Grim Hellhound — Singularity (INVASION)
34)The Faraday — Hidden Threat (SIRIUS)
35)Hybert Phillips — Coma
36)Primal Tribes — Strategy DBC Forest of Fellatio (Onset Audio)
37)Soud Priest — ID
38)Komax & Phame & Toyfon — Flip Flops
39)Imp Force — ID
40)ID — ID
41)Abstract Elements — Tenderness (METHLAB)
42)KONSTRUCTOR — BQuake (THERAPY SESSIONS)
43)BCDJ — Patterns (Tech Time)
44)Highpro — Ritual (bandcamp)
45)Dailiv — Watcher (FREE DOWNLOAD)
46)Torn — Escape (Weaponry)
47)Grinder — Hypno (IGNESCENT)
48)The Faraday — ID
49)Brain Crisis — Gloukos (HIGH RESISTANCE)
50)Bop & Subwave — Space Warp (Hospital)
51)Untrue — Runaway (Occulti Music)
52)Sobersoul — Can Feel This (bandcamp)
53)Untrue — Your Face (Fokuz Recordings)
54)Bop & Paul B — Galactic Glider (Microfunk Music)
online
Dead Link? (REPORT 1-5 Days) сообщить о ссылке на перезалив
Download albums, EPs, LPs & Compilations music.