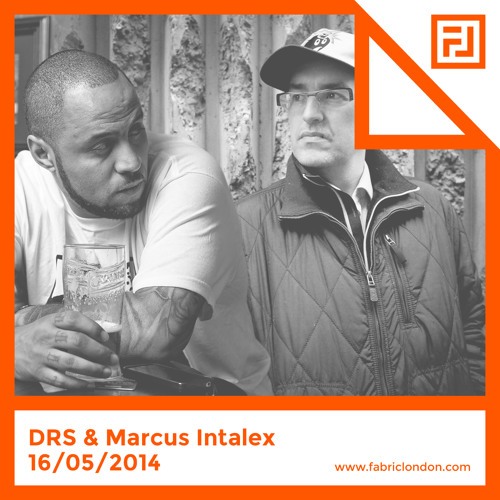 Release date:
06/05/2014
Quality:
MP3 320 kbps
Size:
145 Mb
Style:
liquid funk, drum and bass
Marcus Intalex совместно с MC DRS записали специальный промо-микс в преддверии выступления на вечеринке Fabriclive 16го мая 2014As a prelude to the upcoming Soul:ution Room Two takeover on Friday 16th May, label boss Marcus Intalex and one of Manchester's most reliable renegade emcees, DRS, have bumped consciousness and put together this, their 'Mid Mic Crisis' mix. Regular sparring partners in clubs the world over, DRS' trademark measured Mancuian flow rides perfectly atop on Intalex's soulful selection with his baritone delivery sitting sweetly and filling out the dynamic range of the rolling selections which reportedly feature, in some form, material from DRS' forthcoming second album, Mid Mic Crisis.
Basically it's a glorious and specifically tailored 62 minute mixtape showcase of DRS' potency as a host, an emcee and a vocalist. But it comes mixed by Intalex which more than hints at the level of quality it contains... two of Manchester's finest in sterling form.
Tracklist
[00] Calibre - South Self [SIGNATURE]
[05] Submorphics ft TRAC - Higher Ground [LIQUID V]
[08] ?
[13] Klute ft Klose - My Black & White (Calibre remix) [COMMERCIAL SUICIDE]
[17] LSB - Leave [SOUL:R]
[20] Marcus Intalex - Emergency
[25] Calibre - Bogeyman Bullshit
[28] FD - ICE 690 [SOUL:R]
[32] Jubei ft DRS - The Puppeteer
[35] ?
[39] ?
[41] Chimpo - Out An Bad [EXIT]
[42] Alix Perez - Gully Halves [EXIT]
[44] Enei ft DRS - Count To Ten (? remix)
[46] Dub Phizix - Salford John
[48] Marcus Intalex & Calibre ft Fox - Something Heavy
[52] Jubei & Consequence - Black Hornet [METALHEADZ]
[54] Submorphics - Burnside Park [LIQUID V]
[58] Anile - The Depths [SOUL:R]
Dead Link? (REPORT 1-5 Days) сообщить о ссылке на перезалив
Download more music.