FRESH BASS RELEASES

»

Drum and Bass

» NOISIA — Noisia Radio S05E29/30 (17/24.07.2019)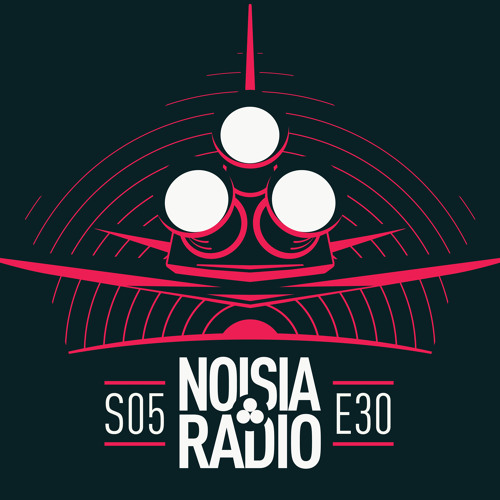 Style:
Drum and Bass, Future Beats, Wonky
Format:
MP3
Quality:
192 kbps
Zip:
164 Mb
«All Mixes (Все сеты ноизия)»TracklistNoisia Radio S05E29 (17-07-2019)
NastyNasty & Sayer - Whalebone [DIVISION]
Talkre - Cold One [DISPATCH]
Enei - Northern Noise [CRITICAL]
Posij - The Graveyard Waltz [DIVISION]
Sustance - Flatline [SHOGUN]
Fake - Breathing Room [DIGITALLABZ]
Ivy Lab x Two Fingers - Orange [2020]
Enta - Tokyo Drift [YOUNG GUNS]
Ulterior Motive - Trip Hammer [GUIDANCE]
Stomp - Medusa [CYBERFUNK]
Rido - Point [BLACKOUT]
Dr. Ozi - Forgetting About You [NEVER SAY DIE]
Freeman and Fake - Lonely [DIGITALLABZ]
Fracture - Give Me Love Ft. Fox [1985]
Noisia & Alix Perez - Underprint [INVISIBLE]
Insideinfo - Found It [INSIDEINFO]
Hybris - Mr. Tangles [PSEUDOSCIENCE]
Binks - Ego [SKRONG]
Everything Changes - Mindars Ascension [SEMINAL]
Abstract Elements - PMS!!! [INVISIBLE]
Ivy Lab - When I Go [2020] [NOISIA RADIO RELOAD]
Modestep - Without You [DISCIPLE]
Iglooghost - Clear Tamei [GLOO]
Lorn - Timesink [BANDCAMP]
Listen Online
Noisia Radio S05E30 (24-07-2019)
DMT - Shield [DIVISION]
ChaseR & Subminderz - Sick State [NEUROPUNK]
Wingz - Hurt [OVERVIEW]
Kasra & Enei - Projections (Mefjus Remix) [CRITICAL]
Kursa X Lone Drum - Syruped 4 [DUB]
Icicle - Nowhere [INVISIBLE]
Malux - Vaporise [BAD TASTE]
Donkong - Human Make Love [NEXT LEVEL]
Survey & Amoss - Loose Change [FLEXOUT]
Sustance - Swank [SHOGUN]
Posij - Wait A Minute [DIVISION]
Limited - The Elephant [PLAYAZ]
QZB - Take It All (VIP) Ft. Charli Brix [CRITICAL]
Huxley Anne - Shame [ANTAR]
Nickbee & Malk - Alien [INVISIBLE]
Total Science & War - What Now? [C.I.A.]
Monuman - Ratty [MONUMAN]
Current Value - In Depth [METHLAB]
HFO - Rings Of Saturn [DOME OF DOOM]
Objectiv - Shifting [CYBERFUNK]
Ivy Lab - When I Go [2020] [NOISIA RADIO RELOAD]
Bop - Untitled Pattern 52 [MED SCHOOL]
Lorn - Through The Fire [BANDCAMP]
Listen Online
Новый сет "Noisia Radio" уже на www.freednb.com, бесплатно качаем и слушаем! Ноизия представляют слушателям самые новые треки в стиле драм-энд-бейс, фьюче-битс/вонки, экспериментал бейс, драмстеп, иногда даже и дабстеп. Ребята презентуют всё самое лучшее из мира бейс музыки!
Dead Link? (REPORT 1-5 Days) сообщить о ссылке на перезалив
Download albums, EPs, LPs & Compilations music.