FREE DOWNLOAD MP3 TORRENT

»

Drum and Bass

» VA - A Decade of Liondub Vol. 3 Future LP 2019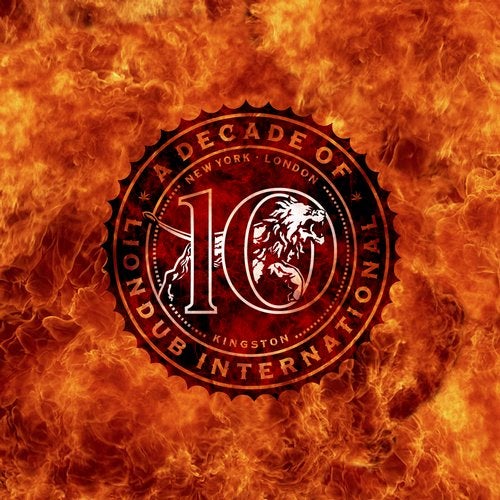 Style
Drum and bass, Jump up, Jungle
Released
29/11/2019
Format
MP3,320kbps
Label
Liondub International
Cat
LDX3
Type
Compilation
Liondub International's 10 year celebrations continue with a sense-shocking body slam into the future of the label and its ever-growing family of talented artists. Hitting hard like the label's ever-on-point Street Series, the rollcall reads like a who's who in gully talent: Dutta, Bou, Jayline, Vital, BlckHry and loads more. Whether you want to be completely twisted and spat back out by a brass section (Pharoah's "Fire In The Hole") you'd prefer to be hoovered by a jet engine then shot up into the stars (Jayline's "1408") or you're more into the idea of being rattled around in a big tin bassline can (Danny The WildChild's "Body Moves") this future shock has every physical experience contemporary (but heavily rooted) drum & bass can offer. And there's even more to come. Big up Liondub!1. Vital — Raw Grooves (Original Mix) 3:35
2. Pharoah — Fire in the Hole (Original Mix) 4:48
3. Jayline — 1408 (Original Mix) 5:01
4. Bou, Haribo — This One (Original Mix) 4:28
5. Dutta, Stranger — Moshers (Original Mix) 4:24
6. Mass — Wars (Original Mix) 4:23
7. Danny The Wildchild — Body Moves (Original Mix) 5:10
8. Subcriminal — Disco Action (Original Mix) 4:58
9. Dutta — Strawberry Dawg (Original Mix) 4:23
10. Yoteii — Yo-Yo (Original Mix) 3:45
11. Jack The Ripper — Selecta (Original Mix) 4:24
12. Runnah — Wanna Go (Original Mix) 3:42
13. BlckHry — Next (Original Mix) 4:27
14. Disrupta — Check This (Original Mix) 4:31
15. Diskrete — Everything Will Be (Original Mix) 4:31
16. Septon — Moderate (Original Mix) 4:51
17. Yoteii — Scammed (Original Mix) 4:06
18. R3dX, Tesen — Gone (Original Mix) 3:39
19. Mr Explicit — 10th Planet (Original Mix) 6:16
20. Dez — Soma (Original Mix) 4:06
21. Mamoet, Yatuza — Foolproof (Original Mix) 4:26
22. Dekane — Unknown (VIP Mix) 4:26
23. REDLINE — Outsider (Original Mix) 4:26
24. Speaker Louis — Watch Out (Original Mix) 5:09
25. Margaman — Jungle Trek (Original Mix) 5:09
26. Benny Page — Run it Back (Original Mix) 5:20
Online
Liondub presents Volume 3 of the long-awaited 'Decade of Liondub' series; a massive 4 part LP celebrating the label, the music, and the artists that have established Liondub International as a respected global music platform. Volume 3 features 26 unreleased modern rollers, heavy jump up cuts, and hard jungle tracks from the new generation of producers who are contributing to the labels growth today, and especially in the future. This volume commemorates the labels 10th anniversary by showcasing new artists, and the music that is to come moving forward. We are extremely proud of this series and hope you will enjoy it. Thank you for continually supporting the Liondub label group over the past 10 years, and here's to 10 more great years!
Dead Link? (REPORT 1-5 Days) сообщить о ссылке на перезалив
Download albums, EPs, LPs & Compilations music.