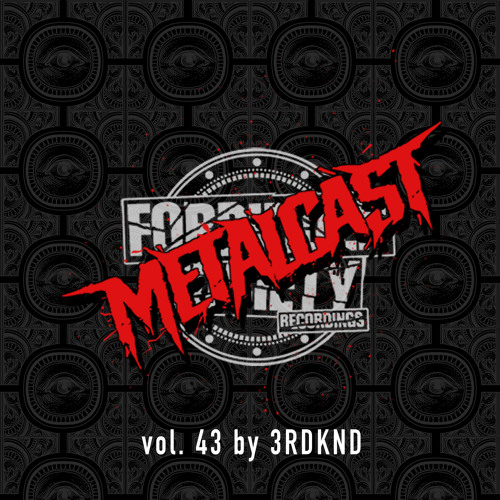 Style:
Drum and Bass, Neurofunk, Darkstep
Size:
74 Mb
Date:
12/12/2019
Type:
mix
Format / Quality:
[mp3 - 320 kbps]
Новый драм-н-бейс, нейрофанк выпуск Metalcast. В этот раз от 3RDKND (Donny & Katharsys & Forbidden Society). The 43th edition of the Metalcast podcast series is brought to you by the trio 3RDKND - Donny, Katharsys, Forbidden Society. You can find in this mix already released tunes, but also 2 new dubs, that will come out in 2020 on a bigger remix EP. Take a seat, turn up your speakers and enjoy the 42th edition of the Metalcast on Forbidden Society Recordings, we heard your neighbours like our podcasts too, so maybe play it a bit more louder ever for them.
Tracklist
1.3RDKND - The Intro
2.3RDKND - Kill
3.3RDKND - Panger
4.3RDKND - Fire & Blood
5.3RDKND - Demons
6.3RDKND - Artifact (Audio Remix)
7.3RDKND - The Upsidedown
8.3RDKND - Purge
9.3RDKND - Remnant of a Dream
10.3RDKND - Fire & Blood (Abis Remix)
11.3RDKND - Cognitive
12.Donny & FS - Creator & Destroyer (3RDKND Remix)
13.3RDKND - The Fix
14.3RDKND - Artifact
15.ID (Heavy right? Damn, those kicks, who's remix is that?!!)
16.ID (Wow that is super duper heavy correct?)
Online
Dead Link? (REPORT 1-5 Days) сообщить о ссылке на перезалив
Download more music.