FREE DOWNLOAD MP3 TORRENT

»

Drum and Bass

» VA - Retrospect, Vol. 5 (Compiled by Bryan Gee) LP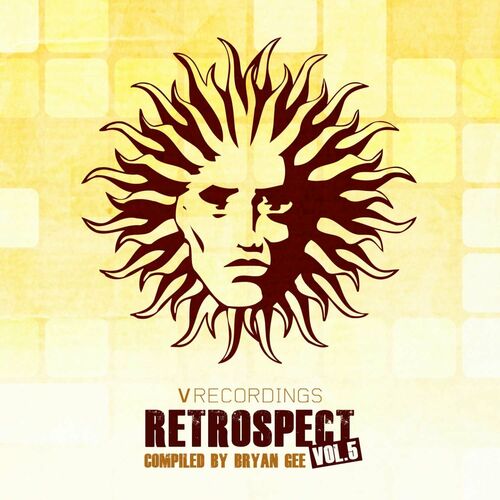 Style
Drum and bass, Jungle
Released
4/05/2015
Format
MP3,320kbps
Label
V Recordings
Cat
PLVRT005DD
Type
CompilationRoni Size — "All the Crew Big Up" 5:19
Roni Size — "It's a Jazz Thing (Electric Boogie Mix)" 6:01
Roni Size — "Timestretch" 7:01
Roni Size — "Fresh" 5:56
DJ Die — "Play It for Me" 6:28
Bryan Gee, Dillinja — "Bad Man (Amen Mix)" 5:09
Krust — "Set Speed (Krust Remix)" 6:51
Dillinja — "Pluto" 4:59
Dillinja — "12" Flares" 5:30
Future Cut — "Out There" 6:38
Supply & Demand, MK — "Peace of Mind (Lemon D Remix)" 5:55
Dillinja — "My Love Is True (Capone Remix)" 6:37
Sappo — "Into the Light" 6:28
Future Cut — "Prophecy" 6:40
Artificial Intelligence — "Hooked On" 6:43
Artificial Intelligence — "Movin' On (DJ Marky & Bungle Remix)" 5:51
Roni Size, Joe Roberts — "Want Your Body" 5:00
Roni Size — "Strictly Social (Nu:Tone Remix)" 5:50
Artificial Intelligence — "Crocodile Smile" 6:16
DJ SUV — "Suenos Different (Commix Remix)" 6:21
Supply & Demand, Mélissa — "Delicious" 5:28
21 / 2:07:02
amazon
V Recordings: A genus source for drum and bass, the launch pad of so many great careers it's not worth counting and still a consistent source of forward-thinking beats. If any label can justify five volumes of back-cat badness, it's Bryan Gee's. Going right back to 1993 (Roni Size's "Timestretch"), we whistle, rattle and roll past some of the label's (and scene in general's) titans. Dillinja is repped hard with an array of discography highlights such as the shattered amen attack plan ("Bad Man"), Krust is paid in full with cuts such as the minimal muscle roller "Set Speed", jungle godfather Sappo reminds us of real old school with "Into The Light" while Future Cut's later-era "Prophecy" is rewound to great effect. And that's just five of the album's 21 chapters. A must read document for junglists old and young.
Dead Link? (REPORT 1-5 Days) сообщить о ссылке на перезалив
Download albums, EPs, LPs & Compilations music.