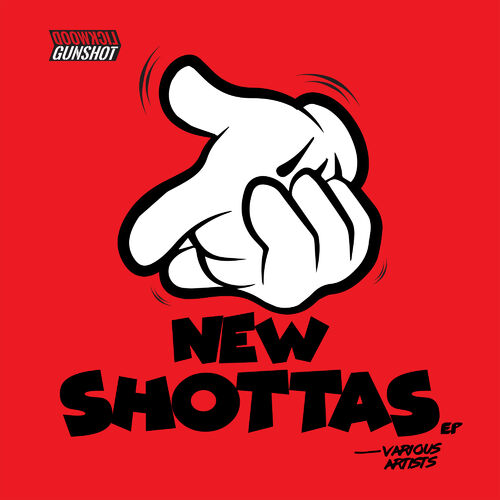 Style
Drum & Bass, Jump Up
Released
21/02/2020
Format
MP3,320kbps
Label
Lickwood & Gunshot
Type
Compilation1. Visuals - Lights Out 4:23
2. Falco - Sound Bwoy 4:48
3. Spydee - Reactions 5:14
4. Visuals - Devils Gate 4:23
5. Convoy - Ethanol 4:26
6. Luk Peers & DUBLIC - Bad Sound 4:30
7. Skudkid - Play With Me 4:05
8. EzTee - Better Sound 4:24
9. EzTee - Origibub 4:14
10. Jomari - Yuh Na Hear 5:03
11. Mystical Sound - Mr.Mclane 4:32
12. Pablo G - The Rumbler 5:11
13. Skaylz & The Junk-E - Run It 4:55
14. Skaylz & The Junk-E - Crush 5:17
15. Snipez - The Decision 4:28
16. B-Plexx - Remedy 4:26
17. Breaking Atoms - The Bad Boy Sound 4:43
18. Visuals & B-Plexx - One A Day (B-Plexx Remix) 4:23
19. Visuals - Grinder 4:27
20. DJ Direkt - Too Hawt 4:01
amazon
Gunfingers at the ready gang, Lickwood & Gunshot fire up the shots with their biggest release to date; a 20 track stacked banger bonanza from some of the sharpest new shooters in town. It's business from the off as Visuals gets busy with the cantankerous kicks and sing-along vocals on "Lights Out" and it continues to hit the target right the way through to DJ Direkt's skittering, paranoid finale "Too Hawt". Highlight heat can be found in every corner across the collection; Pablo G gets all slinky in the jungle on "The Rumbler", Jomari's "Yuh Na Hear" is a lesson in restrained ruffage, B-Plexx's "Remedy" soothes the soul with its breathy vocal and bubbly bassline, the list goes on... See you down the target practice.
Dead Link? (REPORT 1-5 Days) сообщить о ссылке на перезалив
Download more music.