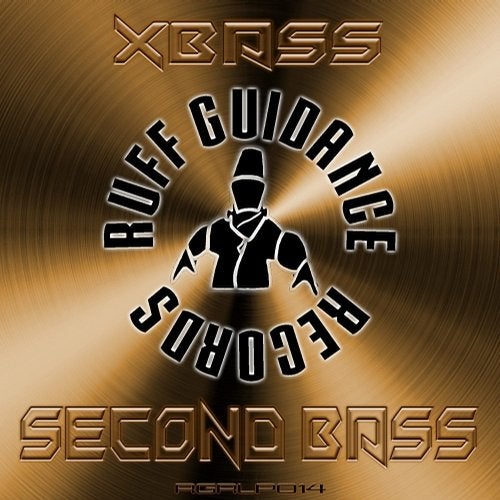 Music
Drum and Bass, Jungle
Release
1/05/2020
Quality
MP3,320kbps
Label
Ruff Guidance
Nr
RGRLP014
Type
Album1. XBass — She Walks 5:45
2. XBass — Friend Of Foe 6:15
3. XBass — Bad Man 4:53
4. XBass — Can't Stop The Mission 5:00
5. XBass — Dan In The Blues 5:18
6. XBass — Deep In The Core 5:31
7. XBass — Rude Bwoy Forever 5:08
8. XBass — The Last Junglist 5:42
9. XBass — You're Missing 5:58
10. XBass — Watching Me 5:25
11. XBass — Big Body Gal 5:04
12. XBass — System Block 7:09
13. XBass feat. Mighty Mini — Don't Worry (XBass VIP Mix) 5:59
14. Bay B Kane — Right Bullet (XBass VIP Mix) 4:42
15. XBass & Ranger T — The Sons Of Jacob 5:56
16. XBass — Jungle Love 7:41
17. XBass — Night Worker 5:14
18. XBass — Free 5:22
19. XBass — Roots and Culture 5:19
20. XBass — Young Blood 6:04
21. XBass — Outa Luck 3:07
itunes
XBass returns to Bay B Kane's Ruff Guidance with a brand new LP of Junglist vibes We get a great opening with the dream chords of 'She Walks' that quickly subside into a roller with some serious wobble! 'Friend Or Foe' gets the 808s working on a hard and heavyweight 96 style rinse out.
'Bad Man' is the Tony Soprano of Jungle with funky twisted stabs and floaty FX. 'Can't Stop The Mission' is a pure 96 Jungle rollout with signature tunnel bass and timestretched beats. 'Dan In The Blues' continues the raw junglism with squelchy bass and hard rocket like amens.
'Deep In The Core' brims with the fire of Doc Scott, Ed Rush & DJ Krust circa 2000 with whip cracking beats and savage bass!
'Rude Boy Forever' takes it back to the dancehall raves of 94, complete with Soul/R&B vox and strings juxtaposed by vandalistic Hardcore junglism.
'The Last Junglist' is the original Ragga Jungle sound right down to the rolling amens, packed array of MC vox and ruff n' tuff bass! 'Your Missibg' explodes from the barrel ready to hit the target with a motherload of darkness and intensity that requires an amen-proof vest! 'Watching Me' swings it back into roller mode with smooth snippets of soul and a long dark tunnel of mega wobs and militant beats! 'Big Body Gyal' takes a brief break from the amens with a futuristic steppa style with bare bones beats and bass front and center! 'System Block' starts in deep 96′ Andy C & Shimon style before the beats jettison into a full on amen attack. 'Dont Worry' Feat Mighty Mini [XBass vip mix] is a perfect revibe of the Bristol sound with harmonic vox, classic breaks and heavy bass notes.
Bay B Kane 'Right Bullet ['XBass vip mix] keeps it close and faithful to the original with some additional rave centred musical fire!
' The Sons Of Jacob' Ft Ranger T is 2020s Everyday Junglist with a vibe not dissimilar but firmly in the second golden era of jungle I.E now!
The jungle fire just keeps coming with lickshots like 'Jungle Love, Night Worker &' Free'
The raw fire continues with classic sampling Ragga Jungle on 'Roots And Culture', brutal bass n amens on 'Young Blood' and modern day skank and twist business on 'Outta Luck.'
Essentially a double LP at 21 tracks, this mega LP is currently name your price but the right thing to do is of course to pay what you can, mutual support in difficult times. So give more than a little love for this top ranking album!
Dead Link? (REPORT 1-5 Days) сообщить о ссылке на перезалив
Download albums, EPs, LPs & Compilations music.