FREE DOWNLOAD MP3 TORRENT

»

Drum and Bass

» VA - Riddim Return 2020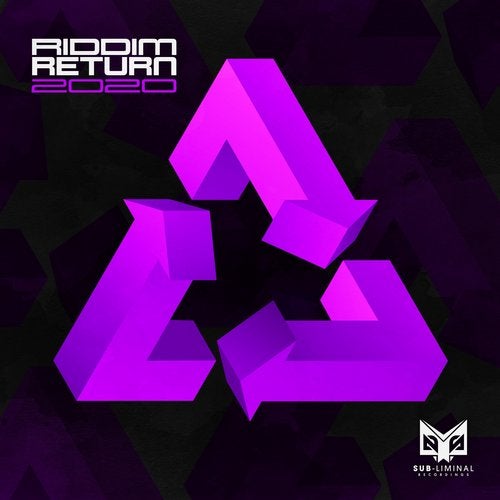 Music
Drum and Bass, Reggae, Dub
Data
3/04/2020
Quality
mp3,320kbps
Label
Sub-Liminal
Cat
SLR070
Type
Compilation1. Prestige – A Ghost 03:39
2. RV – Assassins Deserve To Die 03:54
3. Too Greezey – Be Mine 04:30
4. Sam Harris – Boom Ting 05:30
5. Mentah – Can't Control it 04:34
6. Diligent Fingers feat. Diligent Fingers – Clap Up 04:00
7. Warhead – Cranked 04:32
8. Master Error – Distance 04:28
9. Agro feat. Mentah & Charlie Rotten – Don Daddaz 04:37
10. Warhead – Don't Test (Dutta Remix) 04:26
11. Peggy Sewage – Eyes Turn to Black 04:24
12. Dunk – Funkytown 04:33
13. Nick The Lot – Gunshot 04:12
14. A N F M – Hazzard 04:28
15. Warhead – Huh 04:23
16. Too Greezey – I'm Back 04:36
17. Agro – It Came From Under Me 03:40
18. Dialogue – Jazz Hands 04:13
19. DJ Hybrid – Kung Fu Master 05:51
20. Mentah – Lock the Door 04:21
21. DJ Hybrid – Murder Soundboy 04:38
22. Jaydan – No Disrespect (Jaydan Remix) 04:27
23. Nick The Lot – Over The Moon 04:05
24. Version – Plissken 04:30
25. Too Greezey – Run The Riddim 03:42
26. Ghxsty – Simmer 03:41
27. Vital – Spiritual Vampires 04:21
28. Rob Blaze – The Only 04:27
29. Damage Report – World Eater 04:34
30. Gravit-E – Zombies 04:27
itunes
Everyone likes a good compilation, right? What's better than having as big a range of artists as possible in one condensed place? It's essentially an album with the ease of listening of a single, so we're all for it. Subliminal have come out with the 2020 edition in their Riddim Return series and it's packed full of bangers, across a range of styles, and it's one of those albums which doesn't try to be cool or sophisticated by chucking in a few fillers for the sake of diversity - it's just hard stuff here. It works great, with Sam Harris' tendency for muscular minimosity coming on loud and clear on Boom Ting, a wickedly devilish and driving roller.
Dead Link? (REPORT 1-5 Days) сообщить о ссылке на перезалив
Download albums, EPs, LPs & Compilations music.