FRESH BASS RELEASES

»

Drum and Bass

» Cement Tea - Mindfuck [SBBR030]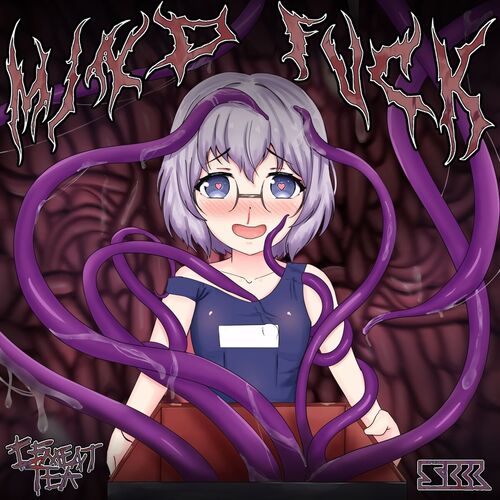 Style
Drum and Bass, Darkstep, Breakcore, Experimental
Date
8/08/2020
Quality
mp3:320 kbps
Label
Sickbrokenbrothers Records
Cat
SBBR030• Cement Tea — Fantasy Mode 5:15
• Cement Tea — Mofu Mofu 4:41
• Cement Tea — Sweet And Joyful (with Hallucihate) 4:49
• Cement Tea — Yuno's Weird Nightmares 4:36
• Cement Tea — Screws (with Icoste) 5:24
• Cement Tea — Yui Senpai 8:03
• Cement Tea — 1.5 Meters 4:32
• Cement Tea — Neet Spirits 4:30
• Cement Tea — Marimba 4:35
• Cement Tea — Mental Gauge 4:32
• Cement Tea — Puddle Of Worms 3:33
• Cement Tea — Delicious Rotting Pulsating Cookie 7:34
• Cement Tea — Sos (with Voltrush) 4:08
• Cement Tea — Sumimasen Sumimasen (with Okrozhka) 4:30
• Cement Tea — Stalker (with Circular D) 4:47
• Cement Tea — Another Tsundere Thing 5:20
• Cement Tea — Something Broke 4:30
• Cement Tea — Fucked Up Fun (with The Unlord) 4:37
• Cement Tea — Bleeding Hands (with Volian Trains) 5:33
• Cement Tea — Evergreen (with Bloodclot) 6:09
• Cement Tea — Ghostly (with Offish) 4:58
• Cement Tea — Strawberry Au Lait 4:29
• Cement Tea — Stupid Demon (with Cryptox) 5:10
• Cement Tea — The Pit 2:58
• Cement Tea — Akari The Timetraveler 3:56
• Cement Tea — Doppelganger 6:23
• Cement Tea — Russian Roulette 3:33
• Cement Tea — We're Going Down (with Coakira) 2:38
• Cement Tea — Down 0:46
29 / 2:16:27
online
"Brazilian digital alchemist Cement Tea returns yet again with an unmatched, colossal work of sonic extravaganza. This latest masterpiece, named "Mindfuck", counts no less than 29 hard-beating new classics, absorbing the listener into another dimension for more than two hours.
You will find anything: from experimental dnb to jungle to creepy dark ambient. This sonic monolith includes a vast array of cute anime samples (omnipresent and perfectly teamed up with the spastic and complex drumwork), industrial groovy beats, fluid dance kicks, machine-gun snares, peaceful synth-lines, dreadful horror-inspired ambience, abrasive and hyperactive breakpoints.
Despite the massive length, this album never falls to boredom; as the mood shifts perpetually from unforgiving heaviness to harmonious synthworks, without ever losing its fluency or sense of purpose.
This slab of unfiltered cold supremacy displays also a sense of urgency into pushing experimentation to its limit, reaching unexplored levels of precision (Cement Tea was never a tame project living under restrictions of any kind). Inventive-yet-memorable drum patterns with progressive tendencies, coupled with soothing melodies, slip through the cracks of this crushing wall of sound to the listener's ears. The production is another step-up for Cement Tea: it is crisp and clear, yet never static or predictable.
You could breathe the artist's love and dedication for his art in every passage, every drumbeat, every note. There is no way this album can not pull at least a pair of your heart-strings and leave you unmoved; so much it is varied, wisely-arranged and packaged for the masses's consumption. The album truly lives up to its title ("Mindfuck"); taking the listener to his/her own mental maze to commence a never-ending psychic war. This may be your new favourite Cement Tea album, as well as an exhaustive and excellent introduction to the artist's superb body of work."-by Guu.
Dead Link? (REPORT 1-5 Days) сообщить о ссылке на перезалив
Download more music.