FREE DOWNLOAD MP3 TORRENT

»

Drum and Bass

» CLYDE - Rally Start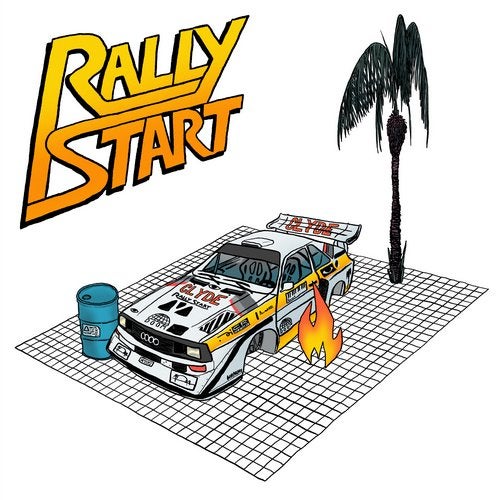 Style:
Drum and Bass, Jungle, Amen, Rave
Year:
18/12/2020
HQ:
MP3 320kbps
Label:
Dome Of Doom
Cat:
DODD0411. CLYDE - Audi S1 Quattro 3:24
2. CLYDE - Just Close Your Eyes 2:07
3. CLYDE - Our Boy Rich 2:06
4. CLYDE - 92' Dereham Sunset 2:52
5. CLYDE - Rally Start [bonus] 2:11
"I am a massive WRC RALLY fan and have been for as long I can remember. Jungle music and rally just seemed like they were meant for each other so it seemed a solid bet as far as I saw it." - CLYDE
Norwich, U.K.'s CLYDE announces the Rally Start EP, scheduled to release with Dome of Doom across DSPs December 18th. His fourth release for DOD in the last three years, Rally Start is a departure from past works. The EP served as reflection for CLYDE, tapping into '90s jungle and hardcore that profoundly affected his listening interests as a teenager. An era when Luke Vibert was launching innovative work under the Amen Andrews moniker and people like Acen and Roni Size were pushing the genre forward.
The Rally Start EP bursts with smoltering heat at just over 13-minutes, laced with vocal and synth samples derived from '90s era white labels and cheap record bin finds. Norwich's record stores are ripe with treasures from the jungle and hardcore movement and CLYDE had a wealth of knowledge in finding this material. Intense razor sharp drumlines drive through fast pace tempos, paced with the right amount of vocal chops and melodic twists to keep it bubbling, and at times, even buttery smooth. Thematically, the album connects with the World Rally Championship culture that CLYDE has come to cherish. Things start off with reference to one of the most powerful rally cars ever built: 1985's Audi Sport Quattro S1. The voyage continues with intensity and finesse to the ending blasts of EP closer "Rally Start."
One of the defining elements to CLYDE's craft is his sense of utility and range, enacting an entirely different ethos with each release in the Dome of Doom vault. His 2017 debut, My Brain & Other Animals, melded the soulful multiverse of the LA beat scene with the mysticism of a '60s psychedelic opus. His 2018 sophomore album, Homes, delves heavily into the darkest corridors of boom bap, riddled with ominous tones and monstrous drum work. A lush form of instrumental hip-hop that few in the U.K. are producing. The JOSH EP from 2019 was a decidedly unique departure, jumping in head first towards the dance roots that dominated a bulk of CLYDE's upbringing. Rally Start is a continuation of CLYDE's path towards sonic excavation and unique remodification in the name of originality. It has one of the more shining auras within any of his releases.
The Rally Start EP is a digital only release and launches December 18, 2020 with Dome of Doom. The new body of music closes out a maddening year with a nod to a much simpler time.
Dead Link? (REPORT 1-5 Days) сообщить о ссылке на перезалив
Download albums, EPs, LPs & Compilations music.