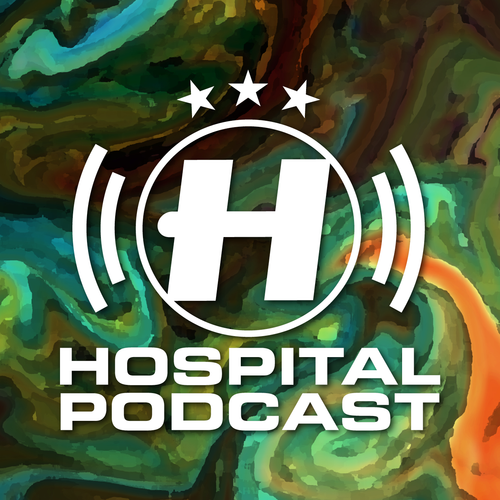 Style:
Drum and Bass
Year:
13.04.2021
Quality:
mp3:320kbps
Rar:
241 Mb
London Elektricity returns to his podcast duties for episode 439. With tons of new music up his sleeve, Hospital's head honcho presents an extra long episode packed with unreleased bangers. Expect new music from Unglued, Waeys, Lynx and Athena to name a few.
tracklist
Nu:Tone — Tides (feat. Lea Lea) (Winslow Remix)
Hugh Hardie — Tearing Me Apart (feat. Kyan) (Bop x Subwave Remix)
Nu:Tone — One Day At A Time (feat. Lalin St. Juste)
Kray — Everytime
Note — This Work
Artsea — Discovery
Whiney — Headlines (feat. Subten)
Phuturistix — Beautiful (feat. Jenna G) (A.Fruit Remix)
Makoto — Spread Love (feat. Pete Simpson)
Fred V — Reaching Dawn (feat. Victoria Voss)
Logistics — Jungle Music (DRS & Dynamite x Logistics Remix)
Bop — Insight
Nu:Tone — The Moment (feat. Lea Lea)
Auris — Alturist
Degs — 4 Days (Grafix Remix)
Athena — Eunoia
Nu:Tone — Souled Out
Telmoic — By My Side
Changer — Certificate (Demo Of The Week)
Blame — Hindsight (DJ Marky Remix)
Cliques — Best Kind Of Love
Lady Blackbird — Collage (Calibre Remix)
Ruckspin — Rushing (feat. Quark Lyli)
Winslow — Amore
Wardown — Selective Memory
Nu:Tone — Girl On A Bike
Syren Rivers &MFX — Changes
Lenzman x Slay — Lil Souljah (Instrumental Mix)
Villem — One Track Mind
Missing — U OK G
Mitekiss — City Angels (feat. Milo Merah & RSWT)
Athena — Take Flight
Grafix x Degs — Empty Bottles
Cyantific — Don't Follow (feat. Diane Charlemange) (Unglued Remix)
Mozey — Sometimes (feat. Shady Novelle)
Rido — Traveller
Camo & Krooked — No Tomorrow (feat. Sophie Lindinger)
Sonic- Piano Anthem (S.P.Y Remix)
Kings Of The Rollers — Shella (feat. Chimpo) (Halogenix Remix)
Lynx & Kuso — Rap Dude
Waeys — Snoar
Danny Byrd — Salute (feat. MC GQ) (Remarc Remix)
Paper Dragon & Grafix — Forget The Rain
Albert Wesker — Transcend
Waeys & Duskee — Bold Courage
Workforce — Don't Tell (Part II)
Unglued — Crusty Rolls (feat. Benny L & Javeon)
Netsky — Memory Lane (Flava D Remix)
Dead Link? (REPORT 1-5 Days) сообщить о ссылке на перезалив
Download albums, EPs, LPs & Compilations music.