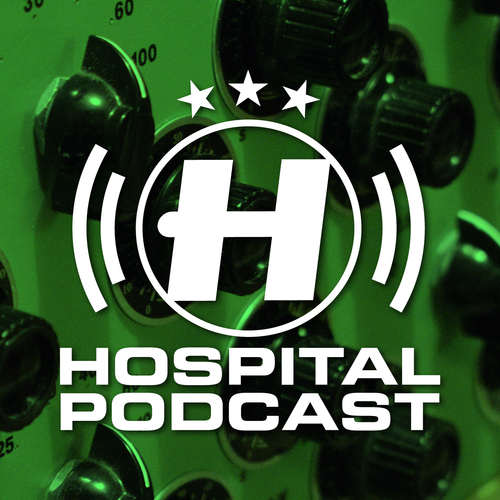 Style:
Drum and Bass
Year:
5.05.2021
Quality:
mp3:320kbps
Rar:
185 Mb
Hospital podcast episode 440 is presented by the one and only London Elektricity. With new and unreleased music from S.P.Y, Lenzman, Degs and Cauzer, expect 90 minutes of bangers!
tracklist
Lady Blackbird – College (Calibre Remix)
Stylo G x Busta Rhymes – Outta Space (Clipz Remix)
Unglued – Crusty Rolls (feat. Benny L & Javeon)
Taelimb and AirGlo – Momentum
In:Most – Do You (Kasra Remix)
Cyantific – Falling Apart
S.P.Y – Bad Monday
Degs – Final Notice (feat. De:Tune & Citrusfly)
Degs – Wobbo Dub (feat. Keeno, Royalston. Unglued & Whiney)
Q Project & Myth – Demonz
Cyber Posix & Valiant Emcee – Never Too Late (feat. T.R.A.C) (Winslow Remix)
Pola & Bryson & Ruth Royal – Friend
In:Most – Embers (feat. Walk:r & Carasel) (Cauzer Remix)
In:Most – Silver Lining (feat. Walk:r) (Askel & Elere Remix)
Kastro – Rideout (DEMO OF THE WEEK)
Degs – No Prisoners (feat. Evil B, De:Tune & Citrusfly)
Culture Shock – Discotheque
Technimatic – Everlasting
Degs – The Connection (feat. Nu:Tone & Charli Brix)
Lenzman – Gimmie A Sec
Lenzman – Zuterliefde
Original Sun vs Serum – Shaolin Fist
Shy FX, Breakage & Break – I Got You (feat. Tyler Daley)
Hugh Hardie – Dream In Green (feat. Zoe Kypri)
Degs – A Lesson In Humility
Dead Link? (REPORT 1-5 Days) сообщить о ссылке на перезалив
Download more music.