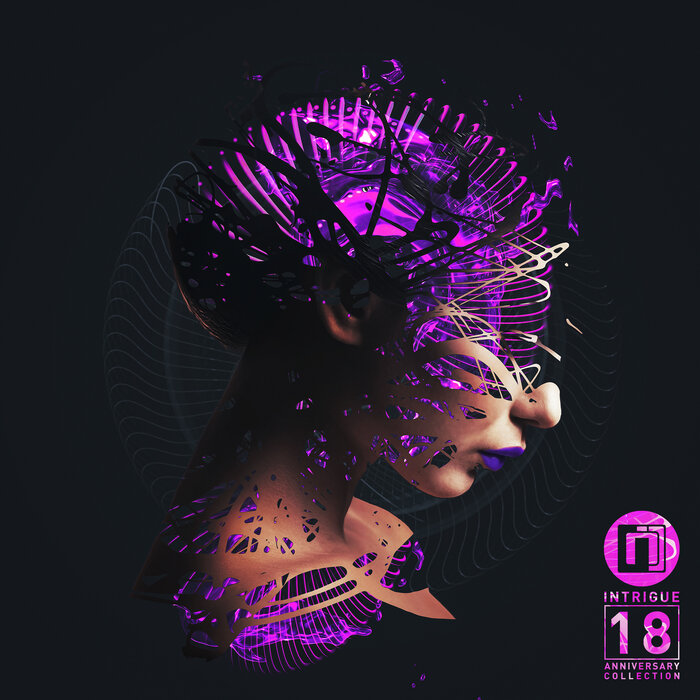 Style:
Drum and Bass, Deep/Soulful/Liquid-DnB
Release:
14/5/2021
Quality:
MP3 320 kbps
Label:
Intrigue Music
Cat#
INTRIGUE18LP
Review
: Intrigue is one of the most consistent liquid labels in a drum and bass scene which has a conspicuous absence of high-quality, indie liquid imprints relative to the rougher side of things. This is their yearly album and it's on an astounding 18th year, a monumental achievement that is marked this time around with nineteen top quality cuts. Soulmotion's 'Moments of Blue' is a highlight, with a sumptuously deep back end that swells and swells to luxurious effect, as tinkling piano notes flutter through the top lines in nonchalant fashion. Label boss Ben Soundscape steps up for a remix of Raw Q's 'NY State of Mind', an Intrigue classic that he strips back and rolls out, with a supremely crisp set of drums that underpin a simple but sleek bassline. There are more cuts from Joakuim, whose halftime exploration takes him to deep depths, and The Insiders & Mutt, who get funky and old school with their liquid sounds. Sick stuff.
tracks
19 / 1:44:31
Accelerated — Arcane 4:56
Tephra & Kathryn Brenna — Stories 4:56
Stereotype — Ginormous 4:48
R1C0 — Late Lab 4:40
Ben Soundscape — The North Shore 6:03
Mosaic — Twisting 5:18
Bipola & SMP — Spiritual Awakening 7:38
Michael E.T. & Halftone — Sleepless 5:13
Noctem — Reign 5:18
Legion, Logam & Collette Warren — Cold Black Soul 4:57
Cybin — Trinity Step 4:33
Raw Q — NY State of Mine (Ben Soundscape Remix) 5:56
Lurch — She Track 6:19
The Insiders & Mutt — Beautiful 6:11
Phase 2 — Cha Cha 5:16
Soulmotion — Moments of Blue 5:15
Amante — Stepper's Delight 5:44
Joakuim — Zen 5:42
The Skeptics — Simple Things (Drytek Remix) 5:58
Dead Link? (REPORT 1-5 Days) сообщить о ссылке на перезалив
Download more music.