FREE DOWNLOAD MP3 TORRENT

»

Drum and Bass

» Mr.Kingston - Drum'n'Bass По-Русски Vol.1 // 2022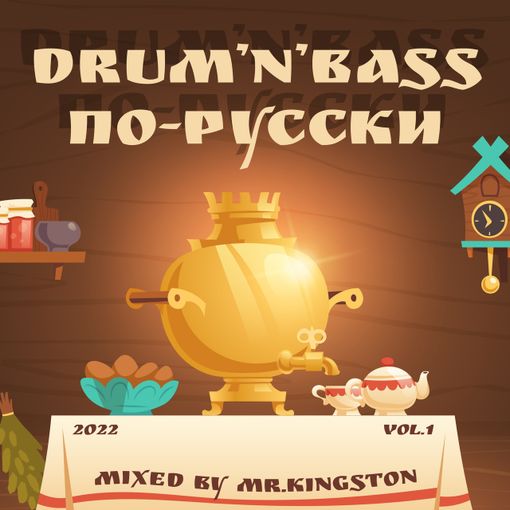 Musica/Style:
Jungle / drum & bass
Mix Date
13/02/2022
Quality:
MP3, 320 kbps
Zip:
137mb
Radio:
Music Collection by Mr.Kingston
Mix fresco de Mr.Kingston de faixas de drum'n'bass com vocais russos. A coleção inclui obras antigas e novos lançamentos.
треклист
Champion Sound — Dub'Raw Riddim (Bonus Dubplate)
Ras Orchestra — Царь Царей (jungle version)
Smoky D — Master Of Ceremony (Mr.Kingston Mixtrack)
FeyDer feat. RasKar — RasTea
Mortalsound feat. Bukva, Rastaveli Mc — Хочу на Речку (Jungle Version)
Артем Мирный — Моя Ямайка (ILLYA 2.0 Remix)
Фли — Дредлок (Mortalsound)
Mortalsound, Фли — Джунгли зовут
Moscow Beats Foundation — Boom Fyah! (Vocal By (Rebel Den)
Rebel Den — Reggae Style (Camp Of Sound Remix)
RasKar — По обе стороны (Remix) feat. Dublinjah & Stepkillah & Сальто Назад
Smoky D, Lowriderz — No Hate
Макар — Это вам, что Ямайка (Steppa style, Deekline prod.)
Bad Balance — Из 90-х (Davip Remix)
Paperclip & C4 — War Rave
Zapravka — Сосед
Pruf, Oneder — Delta Force (Vocal Mix)
The Zanoza, Oneder — Dracula (Vocal Mix )
SelfPlayers — Rasti Rasta (Yardie remix)
DJ L.A.B. — After Laughter (Moscow Junglists Special)
HoT — Не Было Сил (ft. Алёна Alter E.G.O)
Неба Жители — Крылья
Мистер Малой & Tru Kupchino Badman$ — Буду Погибать Молодым 2004 (VIP Version)
Dead Link? (REPORT 1-5 Days) сообщить о ссылке на перезалив
Download albums, EPs, LPs & Compilations music.