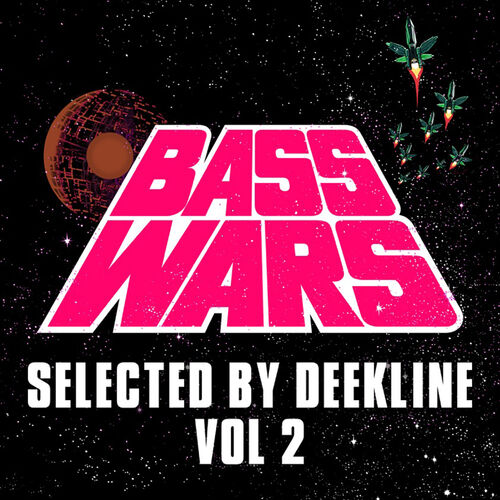 Style
Bass-House, Breaks, Drum & Bass, Jungle
Released
8/04/2016
Format
MP3,320kbps
Label
This Is Bass
Nr
TIB9004
Type
Compilation• Deekline — Pump Up The Volume (VIP Dub) 3:29
• Drumsound & Bassline Smith, Youngman — Come Alive (Hugo Massien Remix) 6:16
• Deekline — Mars 4:31
• Peep This — Can You Feel Dat 4:05
• Deekline — I Can't Wait 4:57
• Lucent — Volume Up 4:45
• Jurassik — Dubwise 5:01
• UFO Project — Change Your Way 4:45
• Deekline — Got To Believe 5:32
• Tony Quattro — Liberty Plaza 5:38
• Deekline, DJ Assault — Clap Your Handz (Tony Quattro Remix) 4:34
• Shimano — Baddest (DJ VIP) 6:52
• DJ Deekline — Every Posse & Crew 7:08
• Deekline & Hardy Hard — Can't Hide It (North Base Remix) 5:58
• Sonz Of A Loop Da Loop Era — Far Out 4:56
• M&M, Rachel Wallace — I Feel This Way (Beefed Up Remix) 4:42
• Phuture Assassins — Shot Like Dis 4:06
• Krome & Time — This Sound Is For The Underground 6:14
• Rachel Wallace — Tell Me Why (M&M Full Vocal Mix) 4:45
• Remarc — R.I.P. (DJ Hype Remix) 6:29
• Cutty Ranks — Limb By Limb (DJ SS Remix) 4:59
21 / 1:49:42
amazon
Iconic UK DJ Deekline is revered by bass lovers for being head of the London/Brighton Hot Cakes collective of producers, promoters and DJs. Here he returns with the second instalment of his remarkable Bass Wars series and its 21 sizzling future jams are guaranteed to spin your minds as well as your legs. Highlights include his own sci-fi trap reworking of "Pump Up The Volume", the insanely funky dubstep/4 x 4 hybrid "Can You Feel Dat" by Peep Dis and the soaring melancholia of the old skool rave anthem "I Can't Wait" again by Deekline. Totally boss.
Dead Link? (REPORT 1-5 Days) сообщить о ссылке на перезалив
Download more music.