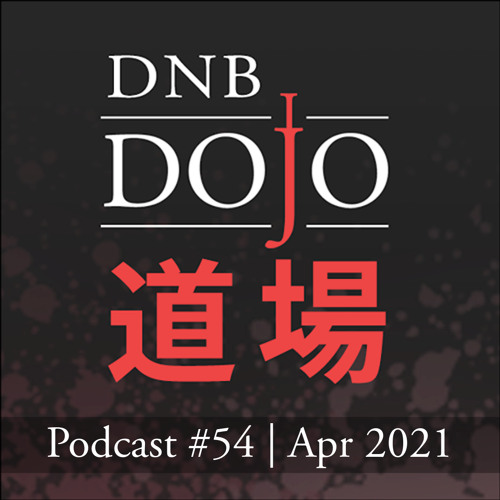 Style:
Drum and Bass
Date:
18/4/2021
HQ:
MP3 320 kbps
Rar:
149 Mb
Hex returns to the Dojo decks with an hour of brand new beats! Fresh tracks inside from NC-17 & Dauntless, Don Piper, Flava D, Villem & Alpha Rhythm and many more, plus dubs from Shudder and The Faraday.
Tracklist
Black Sun Empire - Breach (Myselor Remix) [Blackout]
Data 3 - Atomic [Flexout]
Leo Zen - Trust [Druid Records]
Nuke - Hydra [Audio Entropy]
Nomad - Bad Habits [Parallel Depth]
NC-17 & Dauntless - Gator [Dispatch]
Quentin Hiatus - Linx Lake [Free Love Digi]
Othy - Under The Depths [Drum Army]
Rebel Scum & Born I - Evolution [QUBED BY QB!K] [Free Download]
Don Piper - Ride or Die [4NCY]
Throe & Kowa - Exposed [Redacted]
Fetus - Dark Monkey [Unchained]
Ben Verse & Wingz - Taking Off [Rebel Music]
Safire - Landing [Chilla Holla]
Science Of Man - For a Friend [Save Our Souls]
Badwinter - About Us [Badwinter]
Rainforest - Back in the Day [Omni Music]
Minor Forms - Toulouse [Vandal]
Fracture - Some Love (feat. Lucie La Mode) [Astrophonica]
Painted Skies - No Return [Differential]
Cutworx - In Out [Data Music]
Sequences - Deadlines [Engage Audio]
Waeys - Snoar [Critical]
Sicknote & Dissect - As Time Goes By [Stereocilia]
Mystic State - Mirror's Edge (Margari's Kid Remix) [The Chikara Project]
Shudder - ID [Dub]
Ben Soundscape - My Business [Dispatch]
Cosmology - Something Different [Influenza Media]
John Rolodex - Pentium [Machinist]
Netsky - Memory Lane (Flava D Remix) [Hospital]
Enok, Mathis & Sonny G - Noir [Detached Audio]
Luke Sentric - First Principles [Xsentric]
The Faraday - ID [Dub]
Cruel Culture & Kit Curse - Kymatik [Break It Down]
Andrew Bobson - Disappear [Breaky Vibes]
Trilo & Vegas - Rush (Kemal Remix) [Bad Taste]
Deep Field - Skylark (feat. Torsten Jensen) [Audio Entropy]
Cryptographic - Light & Darkness [Nurtured Beatz]
Ephyum & Invadhertz - Escapism [Dispatch]
Sekl - Control Signal [Make or Break]
Dwarde & Tim Reaper - The Raw [Omni Music]
ASC - Volatile [Samurai Music]
Offish - Nightbringer [Onset Audio]
HEFT - Appreciate The Love (Phasebash Remix) [Modern Conveniences]
PRTCL & Xenon - Who Said That Funk Is Dead [Subplate]
Villem & Alpha Rhythm - The Maker [Hospital]
Concealed Identity - Yugen [Repertoire]
Dead Link? (REPORT 1-5 Days) сообщить о ссылке на перезалив
Download albums, EPs, LPs & Compilations music.