FREE DOWNLOAD MP3 TORRENT

»

Dubstep

» Liquid Stranger - INFINITY LP (WAK058)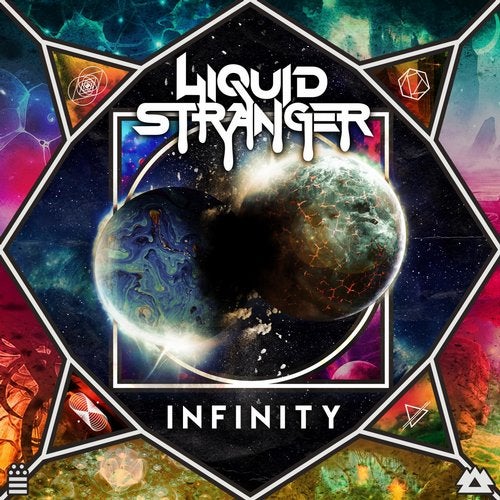 Music/Style
Electronic, Dubstep, Melodic Dubstep, Grime, Drumstep, Trap, Future Bass, Drum and Bass, Neurofunk, Bass House, Future Beats
iTunes date
11/03/2022
Quality
MP3 320 kbps x WAV 1411kbps
Imprint
WAKAAN
(Electronic Music Label from Liquid Stranger)
Nr#
WAK058Liquid Stranger — Battleship (feat. Spear) 4:05
Liquid Stranger — Black Hole (feat. Laura Brehm) 4:07
Liquid Stranger — Brain Boi 3:50
Liquid Stranger — Burn Like Sun (feat. Leah Culver) 3:43
Liquid Stranger — Carnage (feat. Pistol) 3:38
Liquid Stranger & CloZee — Ceremony 5:13
Liquid Stranger — Dunno (feat. Spear) 4:46
Liquid Stranger & KJ Sawka — Echo (feat. Christian Acamo) 3:16
Liquid Stranger — Falling Away 3:10
Liquid Stranger — Go Commando 2:31
Liquid Stranger — Goodbye 3:07
Liquid Stranger — Hydroplane (feat. Warrior Queen & HARD KNOCK) 3:15
Liquid Stranger — Ignite 4:03
Liquid Stranger — Jello Stream 4:49
Liquid Stranger — Jetpacks (feat. Vern Knows) 3:34
Liquid Stranger — Kevlar 3:00
Liquid Stranger — Midvinter (feat. Malin Staaf) 5:36
Liquid Stranger — PLUR (feat. CoJaxx) 3:10
Liquid Stranger — Prime 2:42
Liquid Stranger — Redline (feat. Spear) 4:41
Liquid Stranger — Run For Cover (feat. MC Shells) 3:33
Liquid Stranger — Sinewave Safari 0:53
Liquid Stranger — Solar Winds 3:43
Liquid Stranger & SoDown — Space Farmer 3:59
Liquid Stranger & Dion Timmer — Spastic Elastic 4:10
Liquid Stranger — Swollen Beasts 4:07
Liquid Stranger — The Pod 2:59
Liquid Stranger — Wreck 3:28
Liquid Stranger & Chee — Zero Frontier 3:39
Liquid Stranger — Murder On The Freeway (feat. Christian Acamo & CoJaxx) 7:40
Am 15. Februar erscheint in Wakaan die immersive "INFINITY"-LP von Liquid Stranger. Der geschätzte Freeform-Bass-Produzent, DJ und Label-Chef begann das Jahr 2019 mit der Veröffentlichung von "Burn Like The Sun" von Leah Culver, einer atemberaubenden Single, die auf dem 30-Track-Album enthalten ist.
Mit einer Vielzahl von Künstlerkollaborationen, darunter CloZee, Dion Timmer und Chee, kommen Features von Christian Acamo, CoJaxx, Hard Knock, KJ Sawka, Laura Brehm, Leah Culver, Malin Staaf, MC Shells, Pistol, SoDown, Spear, Vern Knows und Warrior Königin. Daneben kommt eine Fülle von Solomaterial und Liquid Stranger-Fans werden in seiner Weite und innovativen Tiefe schwelgen. Er sagt: "Kreativität entspringt kraftvollen Lebenserfahrungen, und meine inneren Prozesse waren während des Schreibens dieser Platte in den letzten anderthalb Jahren sehr intensiv."
Wenn die LP ihre Reise beginnt, können Sie davon ausgehen, von "Brain Boi" umgehauen zu werden, einem melodisch strukturierten Schnitt mit verschwommenen Vocals, die über einem tief verwurzelten Sinn für Groove leuchten. Liquid Stranger hat mit CoJaxx an "PLUR" gearbeitet, das mit komplizierter Percussion und einem druckvollen Rap-Gesang gefüllt ist – von Anfang an ansteckend. "Jetpacks" zeigt Vern Knows und ist ein weiterer urban inspirierter Schnitt. Eine knurrende Oberlinie spiegelt sich in ihrer rauen, schwirrenden und spuckenden Basslinie wider.
Die unglaubliche Sängerin Laura Brehm wird für "Black Hole" hinzugezogen, ein sich langsam entfaltendes Hörerlebnis, das von ätherischen Schwingungen und elektronischen Melodien durchdrungen ist. An "Jello Stream" mit seinen simplen Pieptönen und spielerischen Riffs gibt es viel zu lieben: Es nimmt sich Zeit und läuft mit unvergesslicher Präzision.
Den Abschluss von "Infinity" bildet "Murder On The Freeway" mit Christian Acamo und CoJaxx. Subtile Gitarrenarbeit, schwebende Vocals und sich progressiv aufbauende Drums tragen zu seiner epischen 8-Minuten-Länge bei, mit weiteren Rap-Takten und Low-End-Gewicht, die sich dem Mix auf dem Weg gesellen.
Liquid Stranger fasst zusammen: "Diese Reise hat mich dazu gedrängt, zu lernen, wie man sich selbst liebt, und hat einige der stärksten emotionalen Höhepunkte ausgelöst, die ich je erlebt habe. INFINITY ist das Ergebnis dieses Prozesses, den ich mit großer Ehre mit Ihnen teilen darf."
Dead Link? (REPORT 1-5 Days) сообщить о ссылке на перезалив
Download albums, EPs, LPs & Compilations music.