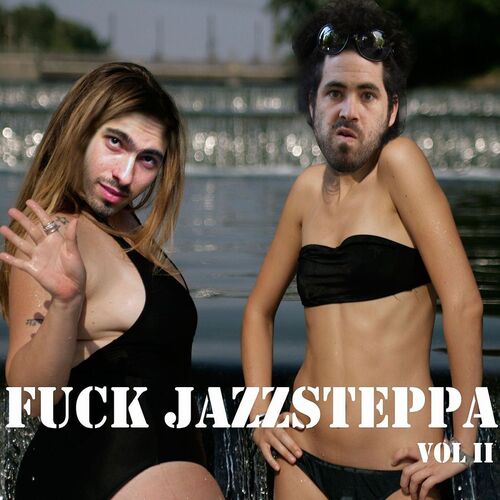 Style
Dubstep
Release
20/06/2011
Quality
320 kbps MP3
Imprint
JazZstePpa
Nr#
JAZZ03
tracklist
6 / 27:38
⦁ IBenji, Oceania — Dissected 5:03
⦁ Bukez Finezt — OK 4:21
⦁ Borgore — Go To Bed 3:51
⦁ Imaginary Friend — A Therapy For Blind Musicians 5:20
⦁ Jazzsteppa — Going Down 3:32
⦁ Jazzsteppa — Heaven on Earth 5:34
"Download for free FUCK JAZZSTEPPA VOL 2"
Following on from the massive success of Fuck Jazzsteppa Vol 1, this is the second digital compilation released by dubstep producers Jazzsteppa, bringing together five exclusive tracks from cutting-edge producers on the global scene.
Imaginary Friend "A Therapy for Blind Musicians" The first ever release from Imaginary Friend, "A Therapy For The Blind" is an anthemic, meditative deep dubstep track referencing ambient techno.The 19yro from Thessaloniki, may still be cutting his teeth as a producer, serving by day as an electronic intelligence officer for the Greek army, but he's already captured audiences all over his native country.
Bukez Finezt "OK" Thriving underground producer Bukez Finezt cuts irreverent video-game sounds with heavy, warped beats, for his first release on the Jazzsteppa label. Previous releases have been put out by MonstaDubs,TuffLoveDubs & PrimeAudio.
IBenji & Oceania "Dissected" Upcoming Russian producers IBenji & Oceania bring this killer dance floor track from the Zelenograd on the outskirts of Moscow, a labyrinth that winds its way through electronic jazz elements ripped apart by devastatingly teeth-baring bass.
Borgore "Go To Bed" A rare and exclusive release from global dubstep sensation Borgore, "Go To Bed", one of the first tunes the Israeli producer made, is a precursor to his provocative style, fusing controversial lyrical content and tough, inimitable bass lines, proving once again "his musical talents are huge" (Mixmag, April 2011).
Jazzsteppa "Heaven on Earth" A brand new track, "Heaven on Earth" sets a scene of a hazy countryside meadow, with its twee accordion melodies, before descending into an animalistic rave Jazzsteppa- style, with epic, dub-driven wobwob.
Dead Link? (REPORT 1-5 Days) сообщить о ссылке на перезалив
Download more music.