FREE DOWNLOAD MP3 TORRENT

»

Dubstep

» Nocturnal Sunshine (Maya Jane Coles) - Full Circle LP 2019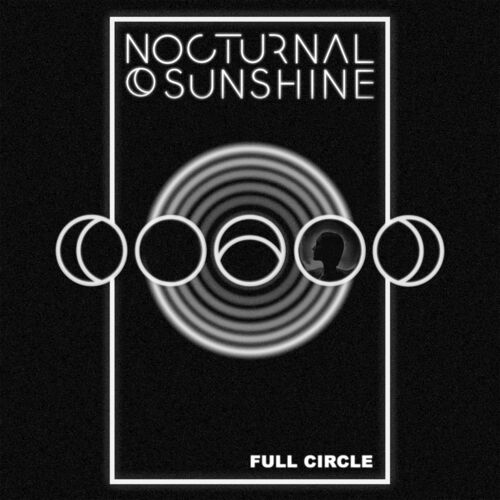 Style
HipHop / Electronic / Dubstep / Techno / Bassline / Breaks
Released
4/11/2019
Format
MP3,320kbps
Label
I/Am/Me
Nr
IAMME027LP
Type
Album1 Nocturnal Sunshine — Wildfire (feat. Catnapp)
2 Nocturnal Sunshine — Gravity (feat. RY X)
3 Nocturnal Sunshine — Possessed (feat. Peaches)
4 Nocturnal Sunshine — Pull Up (feat. Gangsta Boo & Young M.A)
5 Nocturnal Sunshine — I'm Ready
6 Nocturnal Sunshine — Ridin' Solo (feat. Gangsta Boo)
7 Nocturnal Sunshine — Lessons of Life
8 Nocturnal Sunshine — Dash (feat. CHA$EY JON£S)
9 Nocturnal Sunshine — To the Ground
10 Nocturnal Sunshine — Fu*k Fame (feat. CHA$EY JON£S)
11 Nocturnal Sunshine — U&ME
12 Nocturnal Sunshine — Foundation
13 Nocturnal Sunshine — Tied Up
14 Nocturnal Sunshine — Closed Eyes (feat. Thomas Knights)
15 Nocturnal Sunshine — Something About the Drama (feat. Chelou)
listen
British-Japanese Producer/DJ Maya Jane Coles has amassed an astonishing level of international success and uncompromising studio credentials maintaining a uniquely focused approach; writing, producing, engineering, arranging and mixing every element of her output mastering genres from techno and house through to hip-hop, dubstep, folk, pop and beyond. Following on from Maya's award winning 2015 eponymous debut LP as Nocturnal Sunshine and unlocking a true representation of her musical identity, today Maya announces the forthcoming album 'Full Circle' out November 1 st on her own imprint I/AM/ME. The new album from Nocturnal Sunshine is another exciting glimpse into an artist internationally renowned for her unique and skillful creative vision. The drop of an unannounced single 'Foundation' at the end of 2018 sent out the first signal; something was building. The acclaimed 'U&ME' EP followed, the momentum of new music while Maya toured the world merely hinted at what was in store from the experienced studio producer. Introduced here with debut single "Pull Up" Feat. Gangsta Boo & Young M.A., Maya Jane Coles' assured, and bold production teems with confidence; continuing her line of grungy breakbeats and uncovering new depths in hip-hop and trap-esque realms. Across 'Full Circle' LP, Maya seamlessly navigates through ranging tempos and moods, all instilled with a strong sense of freneticism all unified within an unmistakable Nocturnal Sunshine sonic sensibility. Evident to the width of her talents with her own collaborations with Tricky, Nadine Shah, Kim Ann Foxman and Miss Kittin et al; Maya has previously lent her production skills to other acts; producing for others from Chelou to Little Boots as well as remixing the electronic undergrounds finest; Bonobo, Bookashade and Tiga; to leftfield acts like The XX, Massive Attack and Little Dragon through to pop's most credible; Dua Lipa, Sia, Sam Smith, Florence & The Machine, and even the legendary Ella Fitzgerald alongside a massive underground dominating Nocturnal Sunshine bootleg remix of Lizzo's "Tempo" ft. Missy Elliot. More so, Maya's breakthrough track "What They Say" track was slowed and looped to form the backing track for Nicki Minaj's "Truffle Butter". The track also featuring Lil Wayne and Drake would receive a Grammy, BET & Soult Train Nominations and ranked 66 for the best-selling tracks of 2015 by Billboard, with artists such as T.I., Tyga and Ludacris releasing cover versions. The track has now sold over a million copies around the world. Maya's beat was then latter sampled again on "Swish Swish" Katy Perry's collaboration with Nicki Minaj.
Dead Link? (REPORT 1-5 Days) сообщить о ссылке на перезалив
Download albums, EPs, LPs & Compilations music.