FREE DOWNLOAD MP3 TORRENT

»

Dubstep

» LUZCID - Gravity Cannon EP 2019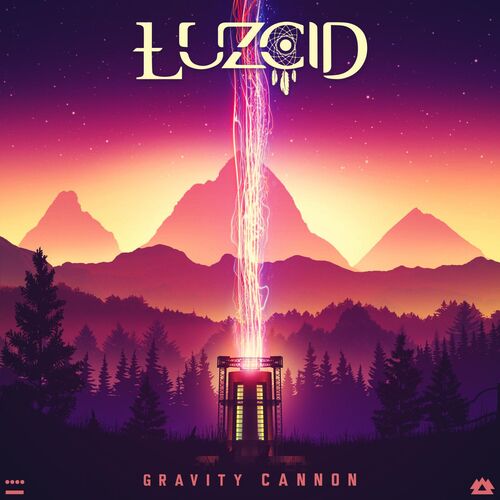 Style
Dubstep, Glitch Hop, Trap, Midtempo
Released
15/11/2019
Format
MP3,320kbps
Label
Wakaan
Cat
WAK085LUZCID — "Gravity Cannon" 3:39
LUZCID, cojaxx — "Get Stupid (feat. Cojaxx)" 4:01
LUZCID — "Memory (feat. CASHFORGOLD)" 4:30
LUZCID, Hexis — "Breaking Out" 4:44
LUZCID — "All We Need (feat. CASHFORGOLD)" 6:30
Online
15th November sees the release of the powerful 'Gravity Cannon' EP from LUZCID. Consisting of five expansive tracks, the bass producer pushes the boundaries with this sonic display of excellence, charging through a myriad of styles and complex sounds.
The title track works brilliantly as the opener – going in hard with plunging drums and intermittent vocal samples. CoJaxx joins for 'Get Stupid,' adding sharp-tongued bars to its hyped up rap-style essence which is drenched in bassline heat. 'Memory' ft. CASHFORGOLD moves with transcendent electronic energy, packing in ethereal vocals and a climatic progression as it heads for explosive heights.
LUZCID has collaborated with Hexis for 'Breaking Out,' which ups the tempo considerably. Frantic beats and supercharged melodies make for a killer combination. CASHFORGOLD returns for 'All We Need,' again displaying stunning vocal range. This closing cut ensures a dramatic finish, carving out an otherworldly theme with drifting yet rhythmically strong sequences.
The producer reveals: "The EP is a soundscape inspired by the gravitational anomaly studies done on Mulberry Mountain in Ozark, Arkansas. Shortly after Wakaan Fest a gravitational rift was discovered on Mulberry Mountain and was described as an infinite energy that seemed to be coming from nowhere - blurring space, time and reality itself. The energy was studied by the world's brightest minds and they built a reactor around the rift to harness its energy. Free unlimited gravitational energy and anti-gravity became available worldwide. This EP showcases a few of the more prominent uses of gravitational energy. Most notably the "Gravity Cannon," a handheld portable weapon that fires dense packets of gravity as projectiles. "
LUZCID's music is a sonic odyssey: a series of auditory adventures in which the participants completely escape time and space. Though firmly grounded in the bass world, LUZCID meticulously eludes genres in order to welcome a variety of enthusiasts to gather and celebrate the rewards of community. He hopes music can become a platform in which the people of the world can reconnect and begin to restore our home to a place in which we all enjoy living together.
Dead Link? (REPORT 1-5 Days) сообщить о ссылке на перезалив
Download albums, EPs, LPs & Compilations music.