FRESH BASS RELEASES

»

Dubstep

» High Dude - Chosen Solitude [IRON044]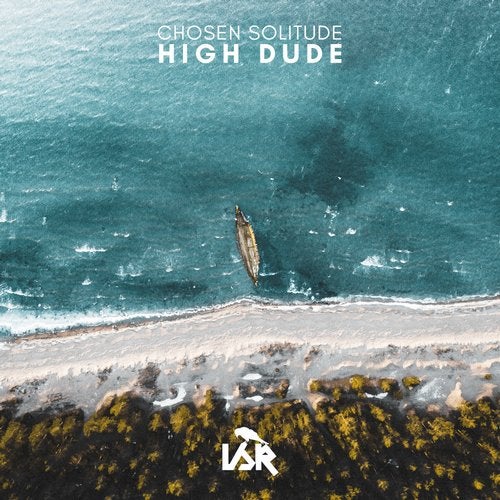 Style
Deep Dubstep
Quality
MP3 320 kbps
Date
9/07/2020
Label
Iron Shirt Recordings
Cat
IRON044We know full well how good a run the team at Iron Shirt Recordings have been on, so when we saw they had announced this monumental eight track selection from High Dude, we couldn't wait to get stuck in. The introduction takes the title 'Breathing' and is a perfect way to kick off proceedings with it's dripping textures and minimal design, with 'Hidden From the Masses' following up with more stunning percussive work and 'Hiccup' then moving the LP forward with an array of swampy bass textures.The project then intensifies heavily on 'Beyond The Horror', bringing more potent synth arrangements to the forefront along with eerie vocal samples, leading us into the half-time D&B drum patterns and intense side-chaining of 'Probity' and aquatic drum timbres of 'Clandestine'. Finally, two bangers to conclude our journey, as 'Chosen Solitude' provides us with some unorthodox, garage inspired drum switches alongside moogy bass plucks, followed by the minimal yet intriguing bass curls and percussive space of 'Omon Gon Oson'. What a project it is!
1. High Dude - Breathing 4:08
2. High Dude - Hidden From The Masses 4:51
3. High Dude - Hiccup 2:58
4. High Dude - Beyond The Horror 4:27
5. High Dude - Probity 4:46
6. High Dude - Clandestine 3:17
7. High Dude - Chosen Solitude 5:56
8. High Dude - Omon Gon Oson 4:34
High Dude has been producing electronic music for many years, his knowledge and experience was put to good use on his latest project 'Chosen Solitude'. Creative disciplines allows him to take a step back and put his thoughts and reflections in order. More than two years in the making, High Dude created a musical therapy to address physical, emotional, cognitive, and social needs of individuals. The use of familiar yet very distinctive high-mid sounds on the overall project forms a dialectic of aesthetics between the coldness of industrial society and the warmth of nature's organic sounds. The Textures and the tribal percussion like in 'Hidden from the Masses' are fundamental for the album. This will Narrow your focus to a core flow which will help you process this mighty palette of frequencies consistently evolving and moving forward, through time, across the entire album. 'For many, Solitude is scary. It's not always easy to be alone with yourself. It takes a certain level of personal development to accept this solitude in a positive way. You must believe and trust in yourself, only then Solitude becomes a strength. 'Chosen solitude' is the result of a long road to self-recognition, which necessarily involves self-love, self-knowledge and self-acceptance which then allows acceptance and appreciation of others.' High dude perceive music and sounds with shapes and colors (synesthesia). Depending on the sound properties and configuration, more detailed the sound is, more detailed and clear becomes the mental image of the sound you perceive. While most of the tunes could be played in a club with ease, it's with the combination of field recordings, Foley work and voice-acting that High dude manages to make his audience intrigued and hooked from beginning to end. Like if we were listening or watching an audio-mental-abstract-visual hybrid project with the ultimate goal of helping ourselves. As the final scene untitled 'Omo Gon Oson' says, all of me for all of us, may we meet again, in the next chapter.
Dead Link? (REPORT 1-5 Days) сообщить о ссылке на перезалив
Download more music.