FRESH BASS RELEASES

»

Dubstep

» Cesqeaux - Human Error [EP]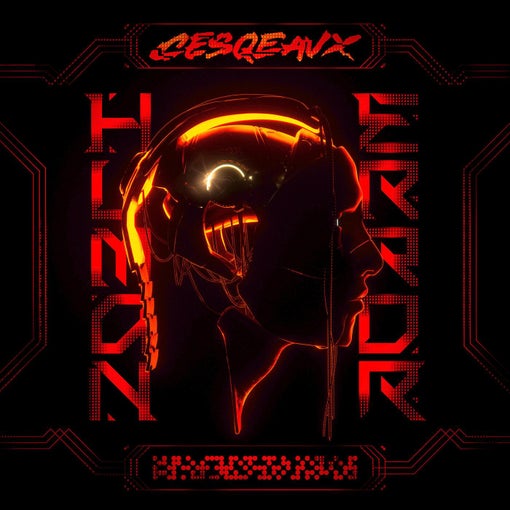 Style
Drum&Bass, Trap, Breaks, Dubstep, Bass-House
Release
6/08/2021
Quality
320 kbps MP3
Imprint
EAUXMYGOD
"HUMAN ERROR"
is my first project of this magnitude. It is the first CESQEAUX project in which I fully support the design and musical expressions. The story behind the album is that I think my (kind of) music, despite the niche, is a product of great importance and influence. Not because only I thinkso, but because I've seen how music develops and how you can't be a good artist if you can't be a good 'fan' of something else. – CESQEAUX
tracklist
8 / 25:23
⦁ Cesqeaux — just_a_machine.wav 3:28
⦁ Cesqeaux — like_this.wav 3:13
⦁ Cesqeaux — reboot.wav 3:16
⦁ Cesqeaux — just_me.wav 2:39
⦁ Cesqeaux — b_with_u.wav 2:50
⦁ Cesqeaux — nft.wav 3:41
⦁ Cesqeaux — front_row.wav 4:01
⦁ Cesqeaux — disconnect.wav 2:21
CESQEAUX
drops the HUMAN ERROR EP; an insane eight tracks of techno-tinged electronica and bass-charged dance music
Artists like CESQEAUX have the ability to mold their signature sound into whatever style they put their mind to. This latest release is a testament to that skillset, where track to track he unveils a new twist, from dubstep, techno, festival-style big house, to experimental bass music. With over a decade of production prowess and a repertoire of huge features with the likes of bitbird, Musical Freedom, Barong Family, and even credits working with David Guetta. The Dutch producer/DJ/songwriter pulls no punches with this latest release, HUMAN ERROR EP, which you can listen to right now down below!
The HUMAN ERROR EP maintains a technologic robo-motif from start to finish, beginning with the bass-heavy just_a_machine, packed with screaming synths and laser-blast stabs over a thumping beat. His sampling craft shines into the next track like_this, with hip-hop vocal chops and clanging metallic percussion weaved into a rollercoaster of grand highs and serene lows. Reboot breaks into a dubstep bass explosion after a huge high-speed buildup, transforming into the next track just_me, a glowing down-tempo techno beat, with warm sub bass and plucky, punchy percussive break beats. front_row is a screeching dance anthem fit for the festival stage with it's blast beats and speedy switchups leading up to disconnect. The last track is infused with the grittiest DnB, jungle injected speed bass, an incredible finale to a huge collection of tracks. The entire EP exudes bass mastery and CESQEAUX morphs each track while expressing his driving, bumping house flair. Check out the entire EP above, and keep up with the incredible journey CESQEAUX is one by following the links down below!
Dead Link? (REPORT 1-5 Days) сообщить о ссылке на перезалив
Download more music.