FRESH BASS RELEASES

»

Dubstep

» TMUX - Stars [FALSE034]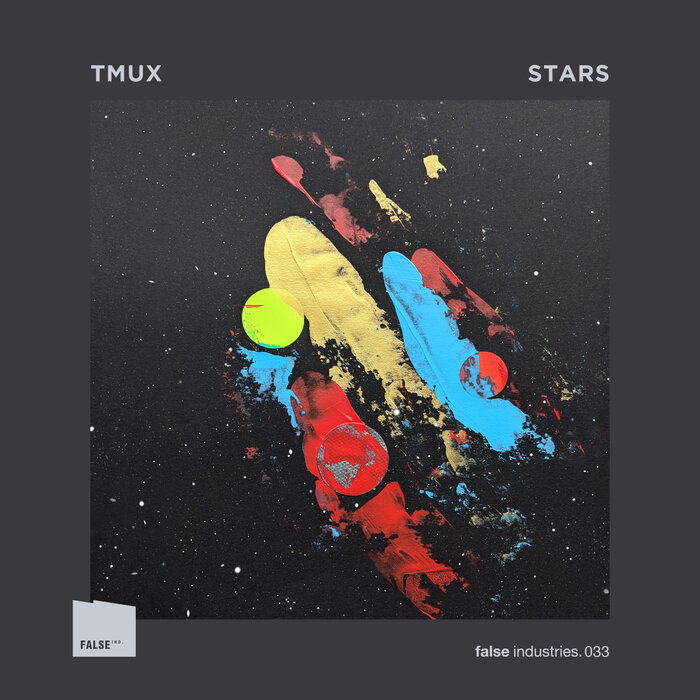 Style
Drum and Bass, BreakBeat, Uk Garage, Deep Dubstep
Release
19/11/2021
Quality
320 kbps MP3
Imprint
False Industries
Nr#
FALSE 034
Format
Album
Yair Etziony's first album under the TMUX moniker - last year's "State of Exception" - developed as the Berlin-based artist and False Industries boss was attempting to rationalize his experience of the COVID-19 lockdown. Seemingly trapped in a world with a dissolving future, he looked to his past as a drum & bass DJ and his love of 1990s IDM, garage and Detroit techno to guide his escape.
- On "Stars", there's less of a conceptual framework, but Yair again looks to his lifelong love of bass to inform the album's sonic landscape. More optimistic than its predecessor, "Stars" still retains a melancholy flavor that can be traced back to rave backrooms or chill-out spaces. Opening track 'Artificial Flavours (Euphoric Version)' illustrates this perfectly, with whimsical, minor-key pads wrapped around chugging chopped breaks like a comfort blanket.

'Kfar Saba' nudges the tempo down and conjures a sound that we can trace back to Andy Weatherall's loose, dubwise experimentation or Moby's dancefloor-friendly emotionality. 'Unsustainable' meanwhile heads into fractured post-dubstep territory, welding brickwall subs to glitchy 2-step rhythms that remind of T++, Bristol's Livity Sound label, or Yair's "Altered State" collaborator Appleblim.
- Dedicated to False Industries graphic designer and Yair's good friend Tuvia K, 'King Tubi' makes the 1990s references far more tangible, using a chunky, blunted break and molasses-slow acid funk to remind of a world where it felt like anything was possible. But the drum 'n bass influence is still the most pervasive sound on "Stars" - 'Wasteland' and the album's closing title track are Yair's most upfront tracks to date, harking back to the precise techstep sound of Virus Recordings and Renegade Hardware.
• Tmux — Artifical Flavours (Euphoric Version) 5:09
• Tmux — Downwards 4:51
• Tmux — Kfar Saba 6:39
• Tmux — Unsustainable 4:49
• Tmux — King Tubi 8:01
• Tmux — Wasteland 5:22
• Tmux — Closed 6:01
• Tmux — The Long Tomorrow 5:05
• Tmux — Stars 6:50
9 / 52:43
Dead Link? (REPORT 1-5 Days) сообщить о ссылке на перезалив
Download albums, EPs, LPs & Compilations music.