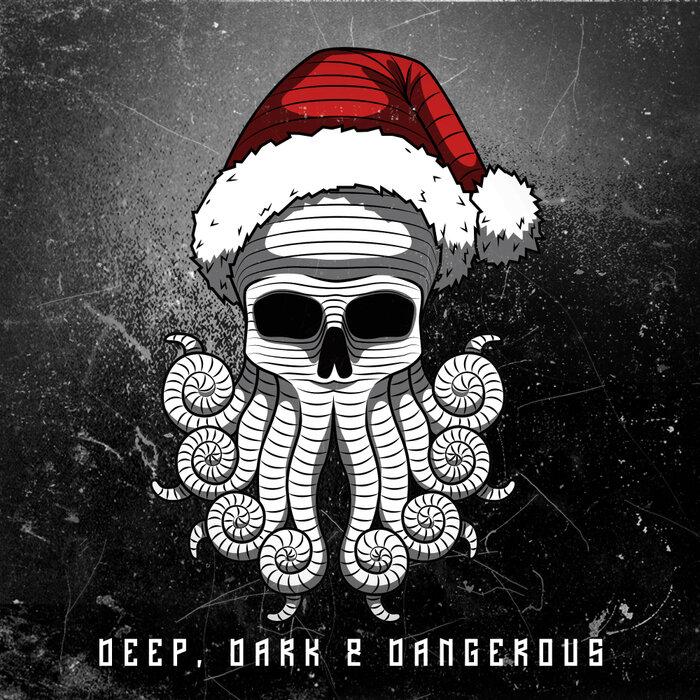 Music/Style
Electronic, Dubstep, Deep-Dubstep
Release
22/12/2021
Quality
320 kbps MP3
Imprint
Deep, Dark & Dangerous
Nr#
DDDR 04• Hypho, Megumi Hope — Sufferin' (Truth Remix) 5:29
• Slaine — Flute Ting (Konka Remix) 4:38
• Isded — No Gimmick (REZ Remix) 4:14
• NutLo — Remainder (Mesck Remix) 4:57
• Truth, T-Man — Soldier (Hypho Remix) 5:16
• Isded — Milk (NotLo Remix) 4:36
• Truth, Lelijveld — Crushed (Widow Remix) 3:58
• Widow — Close Your Eyes (Leo Cap Remix) 3:54
• Dayzero — Looming Shadow (Drumterror Remix) 4:41
• Biome — Never Listen (Truth Remix) 4:39
• Leo Cap — Let Me Tell You Something (Ramsez Remix) 5:07
• Truth — Shrouds (Wraz. Remix) 4:42
• NutLo — Outer Realms (Teffa Remix) 4:19
• Leo Cap — Stick Inside (ColtCuts Remix) 6:02
• Konka — War With The Devil (Outsider Remix) 4:45
• NutLo — Speakeasy (Dayzero Remix) 4:13
• Ramsez — Pink Crystals (Dalek One Remix) 3:54
• Substance — How Many (Roklem & Sebalo Remix) 3:52
• Hypho, Xakra & Finnoh — Stellar Transit (Lampa Remix) 4:37
• Konka — Plane Shifter (Slaine Remix) 5:29
• Truth & Lelijveld — Psychological (Substance Remix) 4:15
21 / 1:37:26
Despite having its roots firmly planted in Croydon, England, dubstep is now a global movement, with Deep, Dark & Dangerous being one of the leading global imprints representing the sound. Headed up by dubstep heavyweights and internationally acclaimed production trio: Truth, DD&D has rapidly risen to the top of the steppers tree, providing the scene with a near un-matched stream of original releases and live events. Truth's sound represents the darker side of the dubstep spectrum, which is mirrored within the label's now extensive catalogue, which constantly shifts between hard hitting solo EPs and groundbreaking compilation drops. The roster is always expanding, previously welcoming heavyweights such as Biome, Pushloop, Sepia, Taiko, Dalek One, Youngsta, The Widdler and many many more. They represent such a consistently top quality approach to releasing 140 music with their bespoke artwork designs also adding to the label's majesty. With dubstep back on the up, it's very exciting looking into the future of the Deep, Dark & Dangerous sound.
Dead Link? (REPORT 1-5 Days) сообщить о ссылке на перезалив
Download albums, EPs, LPs & Compilations music.