FREE DOWNLOAD MP3 TORRENT

»

FLAC

» VA - IFS x TDEC - THE LOW END: 3K COMPILATION LP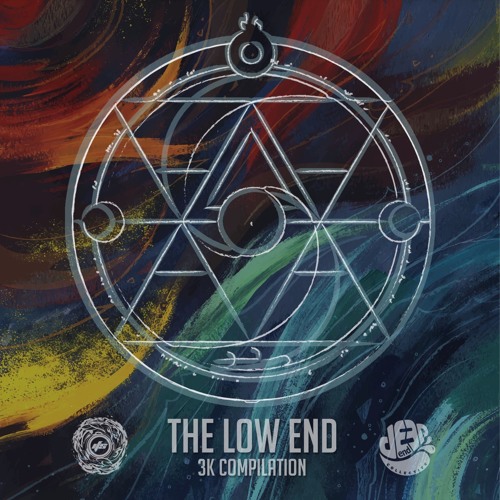 Musica/Style
Deep Dubstep | Dubstep
Release date
12/04/2016
Quality
320 kbps MP3 | WAV
Imprint
Infernal Sounds UK
(Record label specialising in 140/Deep-Dubstep/Leftfield Bass Music.)
The Illuminated, The OG Ninja, Madster, Mystic State, TCP, Persona, Rufus!, Reamz, Darkhim, Flipz, Six Sunsets, DNA, ARtroniks, Sideswipe, Transparent, Taiko, Lakeway,Sepia, Akcept, Dubbacle, Thromb, Wheelton, Arkwright, Fill Spectre, Taztical, Polymorphren, Infernal Sounds, The Deep End Collective, Emily Dayson Illustration!Nós mesmos e o The Deep End Collective nos unimos para celebrar a dupla de nós atingindo a marca de 3K no Facebook. Não poderíamos pensar em nenhuma maneira melhor do que agradecer, cortesia de algumas músicas realmente incríveis de artistas de todo o mundo.
A compilação tem 23 faixas no total e é totalmente gratuita para download. No entanto, qualquer dinheiro que recebermos será doado para o 'Teenage Cancer Trust (UK)' e 'Youth Off The Streets (AUS)', então se você estiver se sentindo generoso e quiser pagar pela música, (com a noção que o dinheiro está indo para uma grande causa) faça uma doação.
Obrigado a todos os artistas que estão incluídos na compilação e um grande obrigado a todos que seguiram qualquer um de nós até agora.
Sepia — Stutter 06:03
Akcept — Physics VIP 04:44
Dubbacle — Western Styles 04:14
Thromb — Temporal Rift 05:32
Wheelton — Function 04:41
Arkwright — Kanjo 06:31
Fill Spectre — Wages 04:09
Taztical — Carla (pouli mou) 05:24
Polymorphren — Jus A Tes 05:09
The Illuminated & The OG Ninja — Zui Quan 05:39
Madster — Movement 04:13
Mystic State — Shadow Code 05:42
TCP — Slow & Low 04:53
Persona — Shagadelic 05:50
Rufus — African Ancestors 05:35
Reamz & Darkimh ft. Flipz — Spark Up 05:34
Six Sunsets — Haggle 05:30
DNA — The Clash 03:57
ARtroniks — Aurora 04:14
Sideswipe — Resevoir 03:20
Transparent — Dillema 07:37
Taiko — Undecided 05:35
Lakeway — Girl 05:00
Dead Link? (REPORT 1-5 Days) сообщить о ссылке на перезалив
Download albums, EPs, LPs & Compilations music.