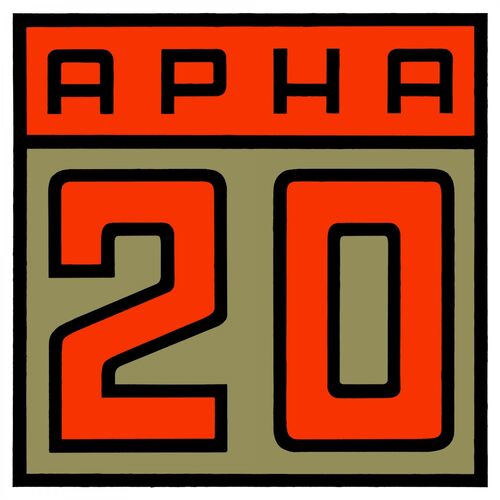 Style
Drum and bass
Released
20/01/2020
Quality
320 kbps MP3 | 24 FLAC
Label
Astrophonica
Cat
APHADIGILP002
Type
CompilationAs always with Astrophonica, we are in for a treat with this one, as they get busy with a top quality compilation selection, unveiling twenty pulsating originals under the name '20'. Whilst examining the vibes on this one, we noticed that it really does cover all the basis when it comes to high tempo bass music, from the grizzly roller arrangements of 'Hull Breach' from Fracture & Neptune to the bouncy footwork flavours of Dawn Day Night's 'Voodoo Vibe'. There are most certainly some clear standouts, with Fracture, Rider Shafique & Sam Binga pulling together for a spicy original on 'Back It Up', alongside Sully's super colourful junglist roller 'Flock' and the eerie flute work of 'Flocon' from Moresounds. A very interesting listen!
Fracture, Neptune — "Clissold" 5:58
Fracture, Neptune — "Hull Breach" 6:12
Fracture, Neptune — "Dust Ball" 6:34
Fracture, Neptune — "The Limit" 6:24
Fracture, Neptune, Martin Fieber — "Customtone" 5:48
Fracture — "Bad Habit" 5:40
Dawn Day Night — "Voodoo Vibe" 3:14
Dawn Day Night — "Mister Meaner" 3:50
Moresounds — "Flocon" 5:04
Fracture, Rider Shafique, Sam Binga — "Back it Up" 2:43
Moresounds — "Pure Niceness" 5:00
Sully — "Flock" 4:43
Tehbis, Touchy Subject, Yawning Young — "Magnet for Your Mind" 3:01
Fracture, Inaya Day — "Cold & Rain" 3:54
Lewis James, DanDansK — "Your Love is a Power" 6:32
Fracture, Lucie La Mode — "Take You" 4:35
Philip D Kick, DJ Spinn — "Vibe Off" 3:35
Client_03 — "Hope Repeater" 4:30
Fracture — "Big Up the Ladies" 3:28
dgoHn — "Lost and Found" 5:34
20 / 1:36:19
Dead Link? (REPORT 1-5 Days) сообщить о ссылке на перезалив
Download albums, EPs, LPs & Compilations music.