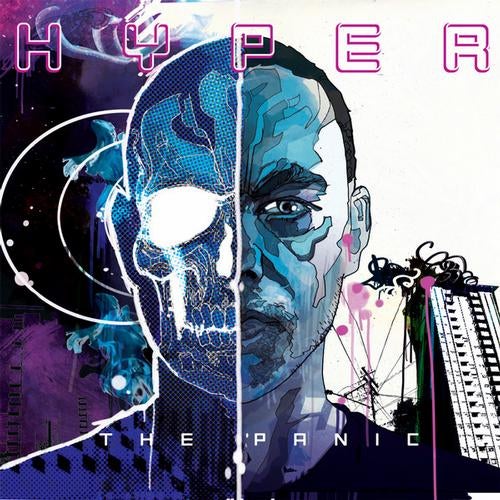 Style:
Breakbeat, Breaks
Release:
18/04/2011
Quality:
MP3 | FLAC
Label:
Distinctive Records
Nr:
DISN210
• Hyper — The End
• Hyper — My World
• Hyper — Machine
• Hyper — Beyond The Rave
• Hyper — Accelerate
• Hyper — Cheap Thrill
• Hyper — Tear The Silence
• Hyper — Start The Panic
• Hyper — Are You Ready
• Hyper — I See Fire
We are pleased to welcome Guy Hatfield aka Hyper onto Distinctive. As a hugely talented producer, remixer, DJ, label boss and composer Hyper has excelled building a loyal and global fanbase as well as commanding huge respect from his peers. Having shot into the consciousness of almost every dance head and aficionado ten years ago with the eponymous Y3K compilation series, he has since released two critically acclaimed albums, remixed everyone from Foals to Futureheads, Pink to Paul Van Dyk and released some of the biggest compilation series' over the last decade. After taking a break to work on film/TV syncs and music scores, where Guy's tracks have featured in major films and TV series including CSI, Ugly Betty and Borat to name a few, he is ready for the next stage of the HYPER narrative to unfold. His brand new album "The Panic". From the opening track and first official single 'The End' with its soaring synths, beautifully tense guitar lines and huge power downs (tipping its cap to NIN) to the trip-hop night cityscape vibe of 'Tear The Silence' through to the Primal Scream meets Pendulum treatment in 'Accelerate' and the explosive power pop of 'Machine'; there is a distinct feeling of contrast and opposing forces as you journey through Hyper's vivid and colourful world. This feeling is emphasised in the album cover brilliantly designed by DC Comic's 'Christian Ward', which highlights the split personality that comes across when you hear the album. The Panic's huge production smashes against its lyrical melodies....in a good way! With guest vocal appearances from top UK rapper 'Genesis Elijah' and esteemed Dubstep MC/host 'Dread MC' (works with Skream/Redlight/Zinc and makes his first appearance on record) on the genre busting track 'My World' and John E Vistic's vocoder ambience on the apocalyptic finish to the album on 'I See Fire'; this album is nothing if not a breath of fresh air. However, it's not just the sonic sculpture and raw energy that defines this album; it's the intricate dynamics and song writing prowess that re-defines Hyper as an artist and takes us all with him to the next level. With the exclusive artwork from Christian Ward also available on canvas. The live band features the stunning vocals of front woman Axe together with Jim Davies (guitar+ vox)and Hyper (keys, decks, vocals) who are preparing to hit the road with all the force of a sonic juggernaut as they put the final touches to their brand new live show. Having already wowed nearly every major festival across the world including Glastonbury, Roskilde and Fuji Rock to name but a few 'The Panic' is set to spread far and wide!
Dead Link? (REPORT 1-5 Days) сообщить о ссылке на перезалив
Download albums, EPs, LPs & Compilations music.