FREE DOWNLOAD MP3 TORRENT

»

FLAC

» Pinch - Reality Tunnels [TECLP025]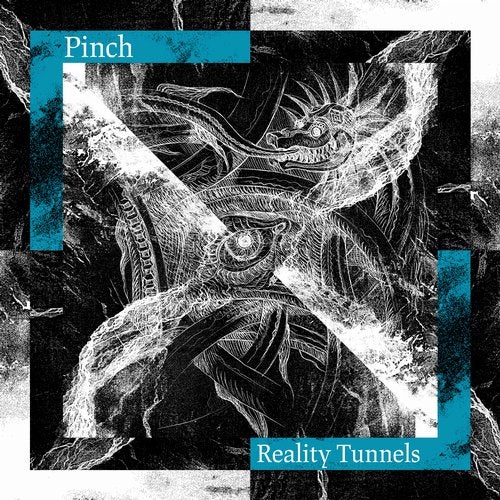 Style:
Drum and Bass, Jungle, Grime, Leftfield Bass, Dub Techno
Quality:
MP3 320 kbps | FLAC Lossless
Date:
26/06/2020
Label:
Tectonic
Cat:
TECLP025
At this point, whenever we see Pinch's name appear on a forthcoming list we buckle in for a long, explorative ride into the science of sound, with this latest album on Tectonic entitled 'Reality Tunnels' being exactly what the doctor ordered. Over the course of 10 stunning originals, we see Pinch flex his veteran production muscles with some of the most interesting and original creations we have heard this year, from the post-jungle designs of 'Entangled Particles' alongside Emika, to the space-age soundscaping of 'Back To Beyond' and post-dubstep marches of 'Returnity'. For us there are a pair of clear highlights, with the haunting vocals of 'Inezi' on 'Change Is A Must' sending shivers down our spines, alongside Killa P's war-ready vocal additions on 'Party'. Amazing work.Глубокий бас, раскачивающий его ритм, неожиданно прилетающие брейки и мрачноватая даб-атмосфера — так можно описать новый альбом известного бристольского дабстеп-продюсера Pinch. Любитель выявлять ямайские корни этого жанра, активно задействуя в своих работах много дэнсхолла и регги, Роб Эллис создаёт звуковое пространство, полное давящей неопределённости, лирически подчёркиваемой грайм-эмси Trim и Killa P из знаменитой грайм-команды Roll Deep. В этой работе Роб отходит от разреженного ритма в половину времени, характерного для дабстепа и вообще очень популярного в «прогрессивных» жанрах вроде деконстрактед клаба, склоняется к более прямому биту. Также он приглашает на запись гренландскую фолк-певицу Nive Nielsen, регги-музыканта Inezi, и его хорошая знакомая Emika, выпускавшая на Ninja Tune музыку тоже «тёмной» направленности, отметилась на открывающем треке альбома.
10 / 42:47
• Pinch, Emika - Entangled Particles 3:53
• Pinch, Trim - All Man Got 3:16
• Pinch - Accelerated Culture 5:11
• Pinch - Returnity 4:07
• Pinch - Making Space 4:02
• Pinch, Killa P - Party 4:21
• Pinch - Back to Beyond 5:39
• Pinch, Inezi - Change Is a Must 3:57
• Pinch - Non-Terrestrial Forms 4:16
• Pinch, Nive Nielsen - The Last One 4:05
online
Dead Link? (REPORT 1-5 Days) сообщить о ссылке на перезалив
Download albums, EPs, LPs & Compilations music.