FRESH BASS RELEASES

»

FLAC

» WBBL - Super Fresh Bits [LP]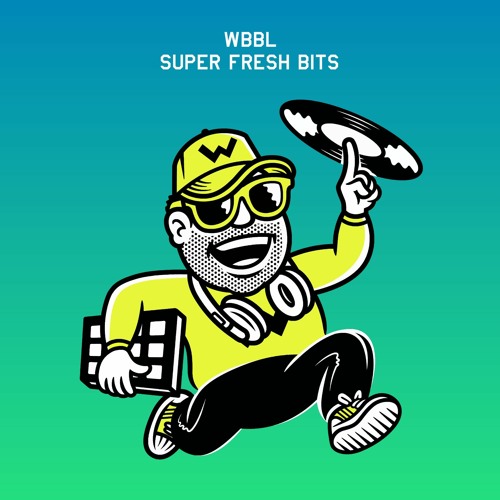 Style:
Bass House, Glitch Funk, Funky Breaks, Ghetto Funk, Glitch Hop, Midtempo, Bassline, Drum and Bass
Date:
2/10/2020
Quality:
MP3 320 kbps | WAV Lossless
Label:
independentSUPER FRESH BITS! TEN NEW WBBL TUNES! Bit of an essay right here, so buckle up Brotendo.
- First of all, want to express an unbelievably big thank to everyone for the support this year. This has been a challenging year for everybody so to see your constant support for us musicians and DJs is overwhelming and pretty fuckin brillz tbh. Can't really stress enough that your donations and purchases online have been seeing me through a year that could have otherwise been (even more) devastating.
- So, I have one more thing to put out this year. Ten of the freshest fresh new WBBL tunes that i have to offer. Probably going to be the last thing I put out this year. It's once again a FREE download, however if you would like to donate, It's bandcamp friday this week, which means i get to keep all revenue from all sales. So yknow, thats pretty ace.
- It's an incredibly scary time to be working in the entertainment industry. We're unfortunately all being left to fend for ourselves. So with no gigs or events or festivals in the foreseeable future, If you like what I do, now would be the best time to support me . So any donation is extremely warmly welcomed. But, as always, it's free, so have it for free if you want to. Share it around, play it loud, throw shapes etc.
- The download will be up for THIS WEEKEND ONLY then it will be disappearing so get on the DL sharpish!
- As far as new music goes after this, there might be a fairly long radio silence as I finish my wobby originals album. Possibly will release another serum pack before the end of the year but I dont think im going to be starting up a patreon any time soon, at least until i think i have enough wobbly content to make it worth subscribing.
- WOW that was long, thanks for reading if you're still reading. Leave a comment and i'll reply when it's out.
I LOVE YOU LOTS. wobs x
1. WBBL — The Good Shit 3:25
2. Gwen McCrae — Funky Sensation (WBBL Edit) 4:16
3. GRiZ x Subtronics — Griztronics (WBBL Remix) 3:12
4. WBBL — 1000 2:51
5. WBBL — Ain't No Other 4:48
6. Tom Misch feat. De La Soul — It Runs Through Me (WBBL Remix) 3:32
7. WBBL — Funky Feeling 3:37
8. Carl Carlton — Bad Mama Jama (WBBL Remix) 3:33
9. WBBL — Island Bully 3:01
10. WBBL — Bullet 4:16
Dead Link? (REPORT 1-5 Days) сообщить о ссылке на перезалив
Download albums, EPs, LPs & Compilations music.