FREE DOWNLOAD MP3 TORRENT.

»

FLAC

» VA - Variation In Production (VIP's) (EATBRAIN114)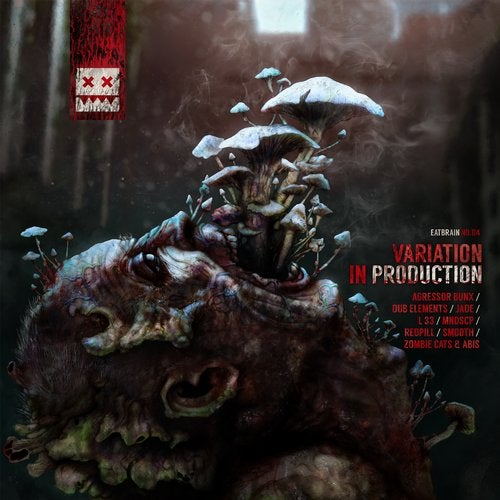 Music/Style
Drum and Bass, Neurofunk
Release date
6/11/2020
Quality
MP3 320 kbps / FLAC
Label
EatBrain
Nr#
EATBRAIN114
Review
: It's the age-old argument that's kept croaky old junglists up past their bedtime for years: does VIP stand for 'this mix is strictly for very important people' or does it stand for 'variation in production'? In truth, it can mean either, depending on who made the VIP and who they intended it for. But now at least we know Eatbrain's stance on the matter as they ask some of their biggest VIP producers to go back over a seminal label release of theirs and give it a good overhaul, update and go-faster stripes for 2020. The results speak for themselves; the added grit and funk on L 33's 'Mafia', Jade's emotional dynamics on 'TV Says' and the complete subversion of 'Need' by Zombie Cats and Abis are just three examples of how very important these variations are. And they're made for you: the true VIPs.
1. Agressor Bunx - The Offering (VIP) 4:11
2. Dub Elements - POW (VIP) 4:41
3. Jade - TV Says (VIP) 3:43
4. L 33 - MAFIA (VIP) 4:57
5. MNDSCP - Vertigo (VIP) 4:38
6. Redpill - Lunch Time (VIP) 4:07
7. Smooth - Roly-Poly (VIP) 3:51
8. Zombie Cats, ABIS - Need (VIP) 4:07
The aim of the project was simple: the advancement of the human genome. The creation of a faster, stronger, more capable being from the raw source material of life, the encoding of a biological program more sophisticated than any other that had come before it, creator or lack thereof be damned. Set to work on the project were the organization's top minds, experts in the fields of experimental medicine, biology, genomics and evolutionary theory. Working in secret under the benign neglect of the organizations public eye, their experiments pushed the very limits of the sciences they employed, as well as the morality that they all held quite fortunately in questionable regard.
From vats, replicators, test tubes, and centrifuges, these secretive experts bore forth forms of life never before seen, creating creatures both beautiful and terrifying, beings of undeniable superiority and of unimaginable horror born together as twins. Humanoids hybridized with multispecies genomes came forth in forms from fungal to animalistic, merged in unspeakable ways that stood in stark contrast to the hippocratic oath some present held upon the surface world. Down here in the depths of both earth and depravity, such concerns mattered not in the face of sheer technological and biological progress. Such was their task the VARIATION IN PRODUCTION of the multifaceted human genome.
The top minds of EATBRAIN present their latest compilation with VARIATION IN PRODUCTION, a collection of VIP MIXES from artists including Jade, L 33, Redpill, Smooth, Agressor Bunx, MNDSCP, Dub Elements, and Zombie Cats. Revisiting some of their most powerful productions, each artist brings a new spin to their top tracks within, leading the EATBRAIN horde on the path of advanced sonic evolution with the frequencies and sequences inside.
Dead Link? (REPORT 1-5 Days) сообщить о ссылке на перезалив
Download albums, EPs, LPs & Compilations music.