FRESH BASS RELEASES

»

FLAC

» Jim Davies - Headwars (ex The Prodigy)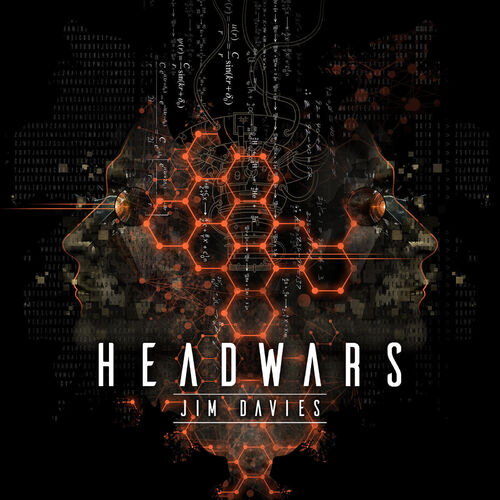 Style:
Electronic Rock, Breakbeat, Big-Beat
Year:
4/10/2020
Quality:
320 kbps, MP3 | FLAC Lossless
Label:
Hype Music/Extreme Music
Cat:
HPE137
Type:
Album
HEADWARS
is Jim Davies' first solo album. This former
Prodigy
/Pitchshifter guitarist's iconic riffs, including Firestarter, establish him as punk rock royalty, his experimental brand of guitar mayhem is a force to be reckoned with!Вторая полноформатная работа, от Британского культового гитариста Джима Дэвиса. Если кто не знает, то Джим, бывший участник The Prodigy, c ним они записали свой The Fat of the Land и Always Outnumbered, Never Outgunned. Несколько лет работал с не менее известными британцами, Pitchshifter, ну это которые писали музло для Mortal Kombat, Twisted Metal, Quake etc.. В настоящее время играет в группе Victory Pill и сотрудничает с DJ Hyper. Ну и само собой, занимается сольной карьерой.
Headwars вышел достаточно приятным. Это умелая смесь множество электронных жанров. Чувствуется и влияние the Prodigy, что прослеживается в его Брейкбитовой составляющей, и работа в Pitchshifter не прошла даром, что говорит об обильном, низком и тяжелом индустриальном звуке. Вообще, Headwars звучит, как весь накопленных опыт Дэвиса за последние 20 лет. В нём находится место всему. На пластинке много "фитов" и в целом, альбом заслуживает прослушивания. Хороший, современный, Индустриальный Рок, с обильной долей танцевальных элементов.
12 / 42:50
•Jim Davies - Headwars 3:20
•Jim Davies, MD Clayden, Jason Bowld - Ctrl+Z 3:48
•Jim Davies - Ticking Timebomb 4:04
+ (Official Video)
•Jim Davies - In Shadows 4:16
•Jim Davies, Tut Tut Child - Trigger Finger 2:57
•Jim Davies, Abbie Aisleen - Game of Faces 3:18
•Jim Davies - Zombies 4:03
•Jim Davies, Jason Bowld - Caged 3:34
•Jim Davies, Milly Rodda - Now You Know 3:25
•Jim Davies - Defector 3:36
•Jim Davies, Tut Tut Child - We Set the Pace 3:35
•Jim Davies, Abbie Aisleen - Modify Me 3:00
For years, people have heard the work of Jim Davies and enjoyed it without truly knowing who he was. As the guitarist in THE PRODIGY, responsible for playing on tracks such as Firestarter and Breathe, to his work at the turn of the millennium with industrial heavyweights PITCHSHIFTER, Davies has got a serious resume behind him, although has never clamoured to be in the spotlight. Now, that's all about to change. Today sees the release of Headwars via Extreme Music, his first solo album in over a decade and one that has taken a varied journey to its fruition.
Between this release and 2009's Electronic Guitar, Davies has been plying his trade in the world of TV and film, providing guitar work for a wide variety of shows and productions. This expertise has come in handy on Headwars in two main areas: first the production, which is so clear and massive it makes the entire record sound a hundred feet tall and the other is the composition of the songs – they're allowed to breathe, expand and investigate, Davies showing that he knows what to do with that sort of space to maximise impact. It also influences a couple of the songs themselves, most noticeably the opening title track which is moody, sets the tone for the rest of the album to come and could easily be a soundscape for an episode of a gritty crime thriller.
Elsewhere, as you might expect, the album is a blend of the bands that made Davies famous; the big dance hooks in Zombies and the instrumental Defector not only hark to THE PRODIGY but also the bands that were inspired by them in the likes of ENTER SHIKARI and PENDULUM. If you want the tracks that most closely follow the formula of the Smack My Bitch Up creators, look no further than the two featuring Tut Tut Child – We Set the Pace conforms more to the old-school vibe of the late 90's whilst Trigger Finger could slot into the track-listing for Invaders Must Die and nobody would bat an eyelid. If you're a PITCHSHIFTER fanatic then Ticking Timebombe is the place to go first, showcasing an industrial edge more than any other track, although Caged (which features Jason Bowld) is also fairly guitar-heavy. Finally, there are a couple of slower songs in Game of Focus and Now You Know which feature vocals from Abbie Aisleen and Milly Rodda respectively. Although they drop the pace, they enable Davies's more ambient side to shine through, proof that he can handle a wide variety of sounds and styles with consummate ease.
Given his repertoire, it's wholly unsurprising that Jim Davies has created an album that is both well-crafted and well-executed, and playing to his strengths has ensured that those who have been missing out on a crossover record in the guise of, say In Silico or A Flash Flood of Colour, now have their appetites whetted. For Davies himself, he'll have to get used to a bit more exposure from now on, because Headwars will delight a wide array of rockers and metalheads upon release and it thoroughly deserves to.
Dead Link? (REPORT 1-5 Days) сообщить о ссылке на перезалив
Download albums, EPs, LPs & Compilations music.