FRESH BASS RELEASES

»

FLAC

» Freestylers - Other Worlds [Album]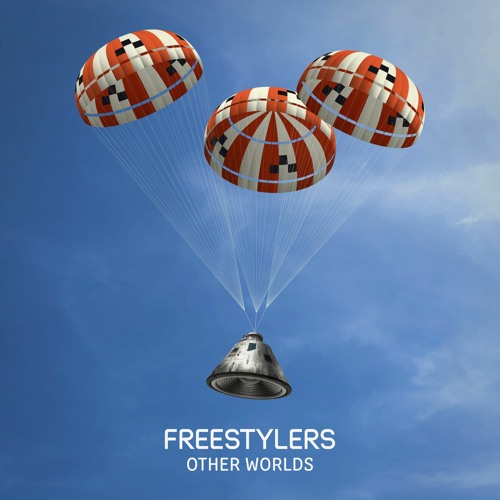 Style:
Drum and Bass, Jungle, Breaks, Break-Beat
Release:
20/08/2021
Quality:
MP3 320 kbps | FLAC Lossless
Label:
Mama's Pie
Cat:
FRSTYLE016DANCE
Format
Album
It seems to have been a long time coming, but the Freestylers have finally launched their new 'Other Worlds' album project, delivering 14 drum and bass & breaks inspired originals, exploring the full spectrum of their sound in style. The beauty of this project from the off is the variation in sound we are able to enjoy, from the slower, more original hardcore flavours of 'My Sound' featuring a killer lead vocal from MC Spyda, to the original junglist drum switches of 'Reality Check' with Tenor Fly. The range is pretty crazy, with no drops in quality, especially alongside a top quality list of collaborators including Blapps Posse & Laura Streel, Scarlett Quinn, Hyperactive MC and more. We would of course suggest taking this one in on long play, but if you are looking for a couple of quick highlights, 'Puffin Da Herb' alongside Mad Doctor X gives us a more expansive look into the musical influences of the Freestylers sound, with 'Rebel Lion' giving us that festival-opener feel, alongside the incredible vocal toasting of K-OSS.1. Freestylers, Plump DJs — I Am 4:48
2. Freestylers — Waiting 5:09
3. Freestylers — Electroshock 5:04
4. Freestylers, Blapps Posse, Laura Streel — Black & Blue 3:46
5. Freestylers, Scarlett Quinn — Fabulous 4:01
6. Freestylers — International Love 3:51
7. Freestylers, MC Spyda — My Sound 3:32
8. Freestylers, Scarlett Quinn — All Your Fears 4:41
9. Freestylers, Tenor Fly — Reality Check (ft. Tenor Fly) 4:55
10. Freestylers, Hyperactive MC — Action Jackson 4:48
11. Freestylers — Happiness 6:04
12. Freestylers, Mad Doctor X — Puffin Da Herb 4:17
13. Freestylers — Unreal 5:33
14. Freestylers, K-OSS — Rebel Lion 5:21
Freestylers
– other worldsInitially created for big-room, festival-worthy summer touring, this early-rave inspired anthemic track will still have you dancing round your living room. It's a great shame we can't hear 'Happiness' live, but hopefully it keeps spirits alive that one day we will dance together again. The no nonsense breakbeat, vocal triumph has still gained huge momentum though, and has proved a firm fan favourite in the duo's lockdown livestream sets – as well as gaining support from some of the biggest names in the business, including the likes of Krafty Kuts and Rat Pack to name a few.
Following on from the opening single, 'Other Worlds' delves into a mishmash of drum and bass, hip-hop, electronica, dub, breakbeat and everything in between. It also showcases incredible talent from across the globe, including Plump DJs, Blapps Posse, Laura Steel, Scarlett Quinn, Spyda, Tenor Fly, Hyperactive MC, Mad Doctor X and K-OSS. On creating the new record, Freestylers added:
"We were feeling nostalgic, so went back to our roots bringing what we think is the new sound of the old school"
The Freestylers have had a career that most could only dream of, having earnt their place as one of Britain's most revered dance acts of all time and selling over a million records since their creation. Since forming in 1996 when DJs and dance music producers Matt Cantor, Aston Harvey joined forces. Both of them had been pivotal figures in British dance music scene since the early 1990s. Cantor had recorded both as Cut & Paste and Strike with Andy Gardner (Plump DJs). Aston Harvey recorded as Blapps Posse, best known for their 1990 breakbeat seminal rave classic 'Don't Hold Back' before working with Definition of Sound, Rebel MC and DJ Rap (as DJ Rap and Aston).
Following on from this was the iconic debut album 'We Rock Hard', a delightfully pungent collection of sonic anthems that have passed the test of time, an album filled with dance floor satisfaction. Their singles have also stood the test of time, in fact, 'Cracks' has over 30 million streams and counting. In their 24 years as a band, Freestylers have developed a burgeoning reputation as being discerning crate diggers, you can hear the wide breadth of their record collections through their eclectic body of work. It's no surprise that they've reached top 40 in the UK and went to number 1 in Holland, Belgium and Australia with their hit "Push Up" and also not forgetting the huge collaboration with Pendulum "Fasten Your Seatbelts"
Their iconic live band performances and legendary DJ sets have seen them tour and play at many of the well known festivals, events and venues on a global scale over the years including Glastonbury, V Festival, Reading & Leeds, Big Day Out 2005, EDC, Fabric, Ministry Of Sound, Brixton Academy, Weenie Roast, Heineken Music Hall with The Prodigy, Lowlands, Exit, Sziget Festival & The American Woman tour with Lenny Kravitz to name a few.
They've been sort after for remix duties from Audioweb, The Jungle Brothers to Aphrodite and for many DJ mix compilations –FUSK2 , Fabric Live 19 (which is still one of their best sellers to date) and a BBC Radio 1 Essential Mix
Cometh the hour, cometh the men – Freestylers are here to rescue us all and take us to other worlds!
Dead Link? (REPORT 1-5 Days) сообщить о ссылке на перезалив
Download more music.