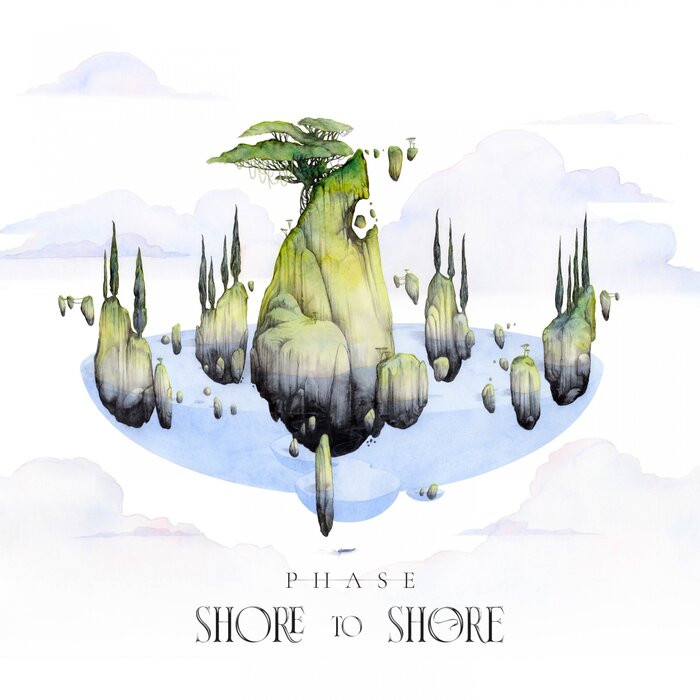 Music/Style
Electronic, Drum and Bass, Jump Up
iTunes/Apple date
22/04/2022
Quality
MP3 | 320 kbps x
FLAC
Imprint
Metalheadz
Nr#
METALP023
Review
: In case you're new to this drum & bass malarky, or you've been asleep for the last 30 years, when it comes to D&B albums then Metalheadz is one of the best. Dealing strictly in journeys, adventures and detailed peaks into the artists' psyche, they're built to last and work well on both dancefloors and on headphones / at home. Take Phase's long-awaited debut here. Following opuses from the like of Mikal, Blocks & Escher and Agzilla, the Belgian talent whips up a creative storm that ranges from the hard rave KOs of 'Stress Out' to the wonderful ambient bliss of 'Flowstone' and back again. Essential.
• Phase, LaMeduza — Shore To Shore 6:58
• Phase — Stress Out 4:35
• Phase — Frameworks 5:21
• Phase — Flowstone 1:10
• Phase — Cloud Contours 5:54
• Phase — Something's Missing 4:11
• Phase — Inner Schism 6:29
• Phase, LaMeduza — Thirds 3:47
• Phase — Quick Fix 4:52
• Phase, LaMeduza — Good For Nothing 4:10
• Phase — Tatter Tune 4:10
• Phase — Riven 3:22
• Phase, Tyler Daley — Only One 6:32
13 / 1:01:23
'Shore to Shore' is het debuutalbum dat van Phase on Metalheadz zal verschijnen, en na de geschiedenis van de artiest op het label, was het de volgende voor de hand liggende stap voor zowel hem als de imprint. Uitgekozen door Metalheadz-labelbaas Goldie, treedt de in Zwitserland woonachtige Belgische inwoner in de voetsporen van een Beatport No.1 op Metalheadz met zijn samenwerking 'Call In Me' naast Gray Code met een gloednieuw album.
'Shore to Shore' brengt de allesomvattende luisterervaring van een album terug. Met dertien gloednieuwe platen aangeboden door de producer, is elke selectie net zo meeslepend als de volgende. Beginnend met het titelnummer, levert het laag na laag trapsgewijze breaks en verbluffende vocale crescendo's van LaMeduza en het is de optimale manier voor Phase om je naar zijn domein te trekken. 'Stress Out' en 'Frameworks' zorgen voor een donkerder klimaat, afgewisseld met de etherische tonen van 'Flowstone' en 'Cloud Contours'. De meer uitgeklede montage van 'Something's Missing' duwt tegen de drumritmes van 'Inner Schism', terwijl LaMeduza opnieuw verschijnt voor 'Thirds' en 'Good For Nothing'. 'Quick Fix' zet de schakelaar om met zijn ondergrondse niveaus, terwijl de grooves van 'Tatter Tune' meer toevoegen aan de diversiteit van de tracklijst. Het album eindigt met 'Riven' met zijn jazz-geïnspireerde uitsplitsingen en 'Only One' met Brits talent Tyler Daley - een naam op zich en benadrukt de reikwijdte binnen handbereik van Phase.
Zelfs het artwork van het album, met de hand beschilderd door de Italiaanse ontwerper Matteo Saccò, is een visuele weergave van de reis van het album. Door zijn audio-ervaringen van verschillende emoties en turbulenties overal te spiegelen, herverpakt het deze thema's in een visueel formaat. Nogmaals benadrukken dat 'Shore to Shore' echt een allesomvattend project is.
Voor de ontluikende producer is 'Shore to Shore' een van zijn grootste projecten. Het legt de muzikaliteit bloot die hij tot zijn beschikking heeft door jarenlange toewijding aan het vak en met een gecombineerde reis was Metalheadz de perfecte plek voor de release. Het bewijst dat april, naast verschillende singles die in het kielzog liggen, weer een belangrijke maand wordt voor zowel de producer als het thuis van de LP bij Metalheadz.
Dead Link? (REPORT 1-5 Days) сообщить о ссылке на перезалив
Download albums, EPs, LPs & Compilations music.