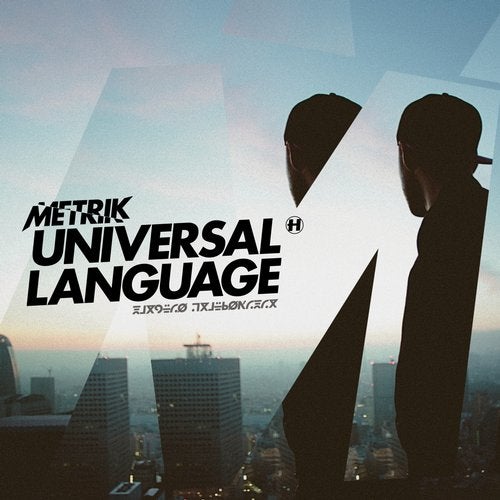 Style:
Drum and Bass
Date:
29/09/2014
Quality:
MP3 320 kbps | FLAC Lossless
Label:
Hospital Records
Cat#
NHS262DDMetrik aka Том Мандэлл очень быстро стал одним из самых обсуждаемых имен на мировой Drum & Bass сцене. Его уникальный стиль и продакшн сразу же заметили самые именитые звезды. Даже журнал Mixmag прокомментировал его резкий взлет: «если бы был человек, поднявший руку для того, чтобы стать следующим Sub Focus'ом, то этим человеком был бы Metrik".
С момента его появления на сцене, трэки Метрика появились в диджейских сумках топовых диджеев от Andy C до Pendulum, а также заручились поддержкой таких мощнейших радиостанций как BBC Radio 1, 1Xtra и Kiss FM. Выход его дебютного "Departure EP", обозначил появление звучания, способного производить бомбы для клубов уникального качества и драйва.
Как ди-джей, Metrik зарекомендовал себя за вертушками, как один из самых драйвовых и энергичных мастеров, объединяющий весь спектр передового Drum&Bass звучания. Выступив во многих клубах Великобритании, Европы, Австралии и России!
Будучи на устах у многих мировых диджеев, Metrik также пользуется большим спросом, как создатель ремиксов. Он на расхват у таких артистов как Eric Prydz, Swedish House Mafia, Sasha, Stanton Warriors, Funk D'Void, Funkstar Deluxe & Skepta, которые ищут свежести и инновационного подхода к своим лучшим композициям.
Metrik — Universal Language 4:13
Metrik, Jan Burton — Human Again 4:29
Metrik, Elisabeth Troy — Want My Love 4:08
Metrik — Slipstream 4:47
Metrik — Make The Floor Burn 4:30
Metrik, Rocky Nti — Starchaser 4:52
Metrik — Believe 4:31
Metrik, SHOCKONE — Resonate 5:08
Metrik — Infinity 3:52
Metrik — Borealis 3:24
Metrik — Reykjavik 3:58
Metrik, Kyza — Aftermath 3:27
Metrik — What's Out There? 4:03
Metrik — Dream Sequence 1:06
Metrik, Reija Lee — Freefall (VIP) 4:41
Dead Link? (REPORT 1-5 Days) сообщить о ссылке на перезалив
Download more music.