FRESH BASS RELEASES

»

FLAC

» Riya - Sublimation (Deluxe Edition) [SPEARLTD029]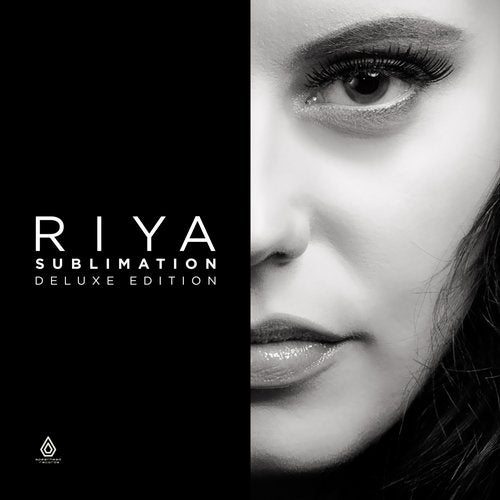 Genre
Drum and Bass, Soulful/Deep/Vocal-Dnb, Liquid-funk
Released
16/12/2016
Quality
mp3:320 kbps
| [FLAC 16 + 24bit/44.1kHz]
Label
Spearhead
Cat
SPEARLTD029
Type
Album/2CD
CD 01 (14 / 1:12:53)
Riya, Villem, McLeod — Lost Friends 3:45
Riya, Total Science, Maverick Soul, Frank H Carter III — Confessions 5:00
Riya, Hybrid Minds, Bcee, Bladerunner — Misunderstood 4:53
Riya, Villem, McLeod — Wears Me Down 4:51
Riya, Emperor, Collette Warren — Piece of Me 6:14
Riya, Total Science, Fox, GQ — Don't You Know 5:32
Riya, Enei — You or Me 5:28
Riya, Villem, McLeod — I Never Knew 4:34
Riya, Break — I Don't Need 5:19
Riya, Villem, McLeod, Dynamite MC — Fear Bites 4:32
Riya, Zero T — Truth Hurts VIP 5:55
Riya, Hybrid Minds — Still Remains 5:35
Riya, Philth — Fall Apart 5:00
Riya, LSB — As Soon As 6:16
CD 02 (12 / 1:01:53)
Riya, Maverick Soul — Bitterfruit 4:00
Riya, Villem, McLeod — Lost Friends (Pola & Bryson Remix) 5:26
Riya, Total Science, Frank H Carter III — Confessions (Break Remix) 6:00
Riya, Maverick Soul — We Belong 5:14
Riya, LSB — As Soon As (Nymfo Remix) 5:56
Riya, Villem, McLeod — I Never Knew (NCT Remix) 4:12
Riya, a sides, makoto — Everything 5:23
Riya, Total Science, Fox, GQ — Don't You Know (The Vanguard Project Remix) 5:37
Riya, Villem, McLeod, Dynamite MC — Fear Bites VIP 4:51
Riya, Villem, McLeod — Wears Me Down VIP 5:44
Riya, Philth — Silhouette 5:11
Riya, Maverick Soul — In the Distance 4:19
Double trouble: Riya's critically received debut album from summer 2015 enjoys a deluxe twist with double the amount of tracks on. As well as the album itself there are 13 fresh cuts including new originals such as the Gill Scott-style street soul pieces with Maverick Soul "Bittersweet" and "We Belong", the perfect piano-powered gospel roller "Everything" and the grizzly, groaning techy roller "Silhouette". Killer new remixes such as Pola & Bryson's subby switch of "Lost Friends", Break's spotless drums on "Confessions" xxx . Plus a few floor-melting VIPs: the relentless bass pump of "Fear Bites" and the cosmic touches to "Wears Me Down". Deluxe and demonstrative - this is a great addition to an already remarkable album.
Dead Link? (REPORT 1-5 Days) сообщить о ссылке на перезалив
Download albums, EPs, LPs & Compilations music.