FREE DOWNLOAD MP3 TORRENT

»

Future-Garage

» Om Unit - Acid Dub Studies I LP (ADS001DD)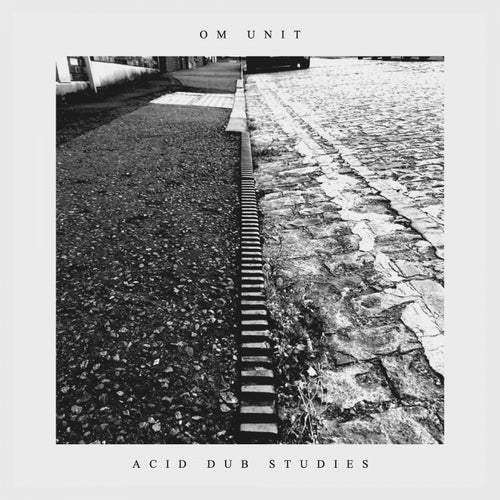 Musica:Style:
Ambient, Dub, Dub Techno, Bass, Acid, Wonky/Beats
LP date:
19/02/2021
Quality:
MP3 320 kbps x lossless
Imprint:
Acid Dub Studies
Cat#
ADS001DDJim Coles once again turns the tide towards a new horizon and travels further into the echo chamber. Leading on from the much-lauded 'Secret Location' with Seekersinternational, one-offs such as 'Open Palms dub' (Dub Stuy) and other teasings, 'Acid Dub Studies' is the fully-fledged result of the merging of the calligraphic expression of the 303 Acid bassline with the stern sway of Dub Reggae and the hazier edges of Dub Techno and Ambient music.
1. Om Unit — Intro 1:00
2. Om Unit — Bristol Theme 3:19
3. Om Unit — Treading Earth 4:13
4. Om Unit — Dissolved 3:44
5. Om Unit — Celestial Envoy 2:46
6. Om Unit — Ghosts 4:06
7. Om Unit — Circled 4:39
8. Om Unit — Rolling Stock 4:25
9. Om Unit — Tapped 3:40
10. Om Unit — The Struggle 3:20
Jim Coles wendet das Blatt erneut einem neuen Horizont zu und reist weiter in die Echokammer. Anknüpfend an das viel gepriesene Mini-Album "Secret Location" mit Seekersinternational, Einzelstücken wie "Open Palms Dub" (Dub Stuy) und anderen Hänseleien, ist "Acid Dub Studies" das vollwertige Ergebnis der Fusion von der kalligrafische Ausdruck der 303 Acid-Basslinie mit dem strengen Schwanken von Dub Reggae und den verschwommenen Kanten von Dub Techno und Ambient-Musik.
— Für diejenigen, die genau aufgepasst haben, wird dieses Projekt eine willkommene Rückkehr zu der Verletzlichkeit und Verspieltheit früher Om Unit-Platten wie seiner Sub-Radar-Single von 2010 "Lightgrids/Lavender" (All City Records) oder dem ausgegrabenen Tuckern sein Ambiente von "Friend of Day" (Idle Hands) und schöpft tatsächlich in gewissem Sinne aus ähnlichen Quellen wie Momente auf dem 2013er Bass-Klassiker "Threads".
Obwohl es sich vielleicht um ein "Zwischenprojekt" handelt, ist dies immer noch ein vitaler und wichtiger Ausdruck von Erforschung und Verspieltheit. Acid Dub Studies ist eine Studie im wahrsten Sinne des Wortes und getragen von einer subtilen, aber durchdringenden Frustration über die Starrheit musikalischer Worte, mit denen er bisher zusammenlebte. Acid Dub Studies entspringt dem dringenden Bedürfnis, mit wahrgenommenen Erwartungen zu brechen und eine ehrliche und natürliche zu erforschen Platz weg von den Genre-Etiketten und -Tags, die oft faul auf seinen umfangreichen Musikkatalog angewendet wurden.
Ohne den Wunsch, das Rad neu zu erfinden, sondern Bilder in einem ehrlichen Rahmen zu malen, wurde die LP mit einem Medley klassischer analoger Mischtechniken hergestellt, die sowohl von der abenteuerlichen Synchronisation von Adrian Sherwood als auch von dem nach innen gerichteten Dunst von Scott Monteiths Deadbeat inspiriert waren Projekt. Das Titelbild entstand während einer Zeit einsamer, nachdenklicher Spaziergänge durch seine Heimatstadt Bristol und ist eine Fotografie einiger der eisernen Bordsteine, die fast ausschließlich in der charaktervollen und robusten Stadt zu finden sind und Ende des 19. Jahrhunderts angebracht wurden, um Gehwege vor Karren zu schützen Räder. Irgendetwas an der Dauerhaftigkeit dieser Eisenplatten und Kopfsteinpflaster erweckte ein Gefühl von Trost und Entschlossenheit.
Acid Dub Studies soll als weiteres selbstveröffentlichtes, labelfreies Projekt erscheinen, das an die jüngsten EP-Titel "Violet" und "Submerged" anknüpft, die beide auf einige der Formen hinweisen, die in diesem Album in voller Länge zu finden sind.
- Wieder einmal hat Jim eine seltene überzeugende Anpassungsfähigkeit gezeigt, die nur wenige Elektronikkünstler verkörpern können. Ein weiterer Schritt auf dem Weg der persönlichen und kreativen Neugier, den die Fans sicher zu schätzen wissen.
Dead Link? (REPORT 1-5 Days) сообщить о ссылке на перезалив
Download albums, EPs, LPs & Compilations music.