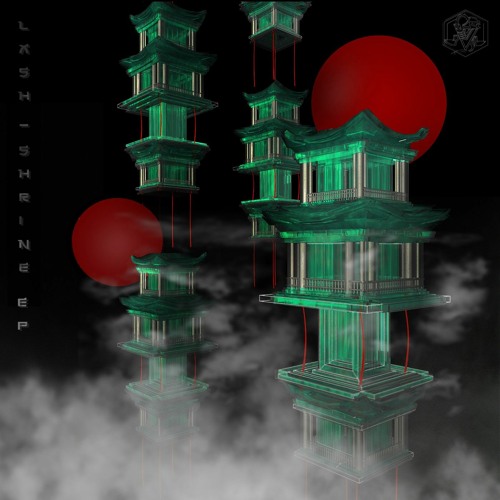 Music
PsyBass, PsyGlitch, Oriental
Release
1/04/2020
Quality
MP3,320kbps
Label
Visionary Shamanics1. LXSH — Ivory 02:48
2. LXSH — Amber 02:56
3. LXSH — Tempest 03:12
4. LXSH — Everbloom 02:29
5. LXSH — Vitreous 02:58
6. LXSH — Shimmer 03:13
7. LXSH — Gaia 02:42
itunes
Visionary Shamanics is happy to present an psybass EP from USA artist LXSH. Exploring oriental themes of magic and mystery. A pilgrimage into the sacred space of perennial wisdom and esoteric philosophy. A trip laden with psychedelia and cross cultural interpretations.
SHRINE
Placid river mirrors the majesty in nature
Bound to Gaia are the trees with growing leaves
They search by day and shimmer by night
Holding spring starlight like diamond shrines
Weaving many sacred voices of mystery
The sky shrine makes points to heaven in purity
Under red sun and silver moon shimmering iridescent colours
Perceiving the beauty of mountain, lake or rivers
Beautifully arranged in it's majestic simplicity
Yet no other could paint such a master piece
Journeying to this magical shrine divine is wise
Dead Link? (REPORT 1-5 Days) сообщить о ссылке на перезалив
Download albums, EPs, LPs & Compilations music.