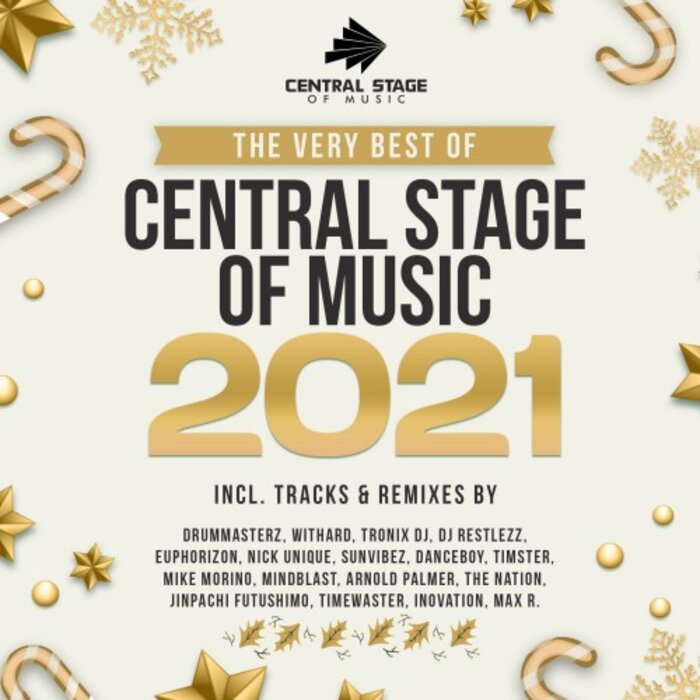 Music/Style
Electronic, Gabba, Hardstyle, Hard Dance
Release
24/12/2021
Quality
MP3:320 kbps
Imprint
Central Stage of / Danceclusive1. Mike Morino — Die Geilste Com Der Welt (Timster & Ninth Remix) 3:30
2. The Nation & Withard — There's No Goin' Back 2:49
3. Tronix Dj & Dj Restlezz — New Dimension (Feat Euphorizon — Edit) 3:58
4. Sonera — Takin' Me High (Sunvibez Remix) 4:26
5. Cornelia Wild — Papa 4:05
6. Withard, Nick Unique & Bramd — Young & United 2:44
7. Withard & Mat — Closer 2:45
8. Drummasterz & Withard — See The Light (Claude Lambert Remix) 4:08
9. Tronix Dj & Dj Restlezz — New Dimension (Feat Euphorizon — Danceboy Remix) 4:04
10. Timster & Crooked Leg — Up All Night 3:25
11. Memorylane & Withard — Alone In The Dark 2:39
12. Kateniss & Adrian Planitz — Heart Summer 2:55
13. Mike Morino — Die Geilste Com Der Welt 2:59
14. Sepp Bumsinger — Fayern In Bayern (Feat Ghupft.Wia.Gsprunga — Withard & Inovation Donnerbalken Remix) 3:02
15. Tronix Dj & Dj Restlezz — New Dimension (Feat Euphorizon — Nick Unique Remix) 3:20
16. Arcada — You Don't Know 2:55
17. Dj Ben — Corona Ist Ein Affenzirkus (Feat E-Mine) 2:46
18. Mike Morino — Die Geilste Com Der Welt (Mindblast Remix) 3:09
19. Vince Tayler — Never Look Back (Max R. Remix) 3:19
20. Kateniss & Adrian Planitz — Heart Summer (Arnold Palmer Remix) 2:27
21. Heisszeit — Frei Sein (Remix) 2:41
22. Withard & Carmen Music — Hold On To Love 2:45
23. Jinpachi Futushimo — I Will Never Give Up 3:31
24. Timewaster & Withard — Around 2:41
25. Van Snyde & Withard — People On 2:45
Danceclusive Recordings is ontworpen en ondertekend als referentie op uw keuze uit verschillende wisselaarsbestanden! Danceclusive Label uit Beieren, Duitsland Ingolstadt. Muziekstijl is Dance / HandsUp / Jumpstyle. Bovenliggende label: Central Stage Of Music. Het label "Central Stage of Music" werd opgericht op 1 april 2009 met de sublabels Danceclusive, Blue Destination en "Ground 6". Het heeft zich in de loop der jaren gevestigd in de dance scene en groeit sindsdien elke dag. In de afgelopen 6 jaar zijn er verschillende sublabels geopend die verschillende muziekgenres aanbieden. Gemak, betrouwbaarheid en beschikbaarheid, is het eigendom van ons portaal, efficiëntie en toewijding aan nieuwe hoogten, evenals de onmetelijkheid van de creatieve transformatie!
Dead Link? (REPORT 1-5 Days) сообщить о ссылке на перезалив
Download albums, EPs, LPs & Compilations music.