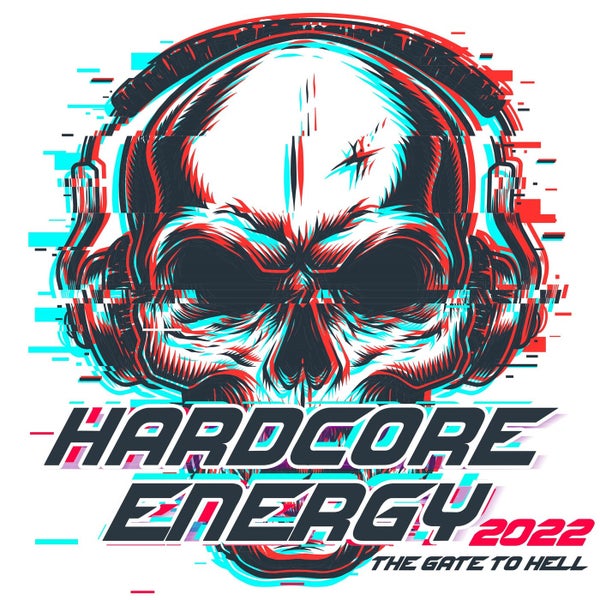 Style
Hardcore
Release
8.10.2021
Quality
320 kbps MP3
Imprint
Treasure / MORE
Nr#
MOR30992
tracklist
01. Neophyte — Masterpiece 2:39
02. Nosferatu, Hellsystem — Adrenalin Pumping 3:01
03. Sandy Warez, Jnk — Give Me A White Line 3:36
04. Lem-X — Madness War (Catzeyez Remix) 3:45
05. Bartoch — Animal Music 3:10
06. Mr Ouille — Get Ready 4:01
07. Dj Chosen Few — Huh What 4:48
08. Chaos Project — The Oblivion 3:21
09. Gridkiller — Gunplay 4:23
10. Hardbouncer — Bullshit 4:01
11. Xeramon — Partypeople Feat. Kim 3:49
12. Wars Industry — Au Revoir Feat. Tripped 4:58
13. Basetronic — Punk Ass 3:14
14. Daredevils — Darkest Side 5:45
15. Upc — Monster Inside All Of Us 4:05
16. Atrax — Back To Hell 5:43
17. Simon Says, Aggresive Noize — Show Me The Way (2021 Edit) 4:17
18. Kader — Grim Reaper 4:41
19. Deterrent Man, X-Mind — Sons Of Drum Feat. Mc Adk 4:13
20. Stealth — The Punch Line 4:27
21. Miss Enemy — The Real Gangster 4:07
22. Angernoizer — Hate Us Cause They Ain't Us 4:48
23. The Sacrificed — Mars Op De Plaats Feat. Brutaal 4:16
24. Rob Da Rhythm — Hardcore Makes Me Insane 4:31
25. Nukem — Heavy Metal 5:02
26. Repix — Back The Fuck Off 4:46
27. Lady Dammage — My Empire 4:38
28. Preatorian — Shadowlands (Fadzr Remix) 4:54
29. Unrest — Hellzfire 4:49
30. Dave Dope — Extacy 5:01
31. Al Twisted, Necrotic — Straight From Bolivia 5:01
32. Miss Enemy, Illegal Brother — Hc Bitches 4:02
33. Endless Souls — Don't Give A Fuck About You 5:58
34. Gridkiller, Unfused — The Immortal 3:59
35. Rhino — Gangsta Shit 4:00
36. Hardbouncer — Loud 4:32
37. Frenchfaces, Agressive Noize — Kiss My D (Radio Edit) 3:02
38. Streiks, Kratchs — Criminal (Radio Edit) 4:10
39. Angernoizer, Lunatic — Break Your Face 4:54
Hardcore Energy 2022 - The Gate To Hell is ontworpen en ondertekend als referentie op uw keuze uit verschillende wisselaarsbestanden. Gemak, betrouwbaarheid en beschikbaarheid, is het eigendom van ons portaal, efficiëntie en toewijding aan nieuwe hoogten, evenals de onmetelijkheid van de creatieve transformatie! Gabber is het resultaat van de fusie van de ondergrondse rave-cultuur in Europa: de Nederlandse techno, de snellere Belgische beats, het hardcore geluid van Duitsland en de hele ongebreidelde acid house-erfenis uit de Verenigde Staten, doordrenkt met massale samples van de wereld van de hedendaagse popcultuur en het ironische gebruik van godslastering à la rap-acappella's die dit genre zijn wonderbaarlijk gekke kenmerkende stempel geven, niet ver van het rijk van nieuwe muziek, in termen van zekere oprechtheid en off-the-wall innovativiteit .
Dead Link? (REPORT 1-5 Days) сообщить о ссылке на перезалив
Download albums, EPs, LPs & Compilations music.