FRESH BASS RELEASES

»

Trap

» SUICIDEBOYS - Long Term Effects of SUFFERING [G59102CD]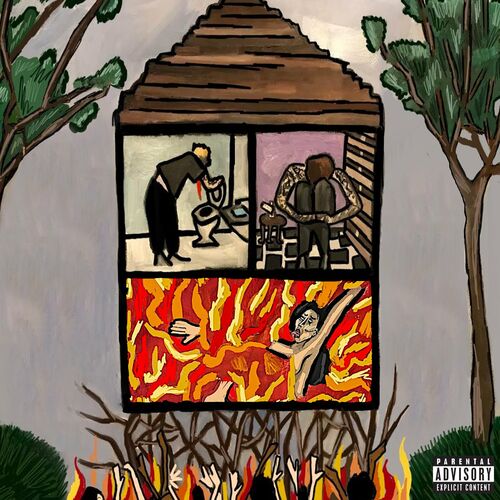 Style
Trap, Rap/Hip Hop
Release
13/08/2021
Quality
320 kbps MP3
Imprint
G*59 Records
Nr#
G59102CD
Format
CD, Album
tracklist
13 / 33:04
⦁ $uicideboy$ — Degeneration in the Key of A Minor 2:08
⦁ $uicideboy$ — If Self-Destruction Was an Olympic Event, I'd Be Tonya Harding 2:23
⦁ $uicideboy$ — Life Is but a Stream~ 2:03
⦁ $uicideboy$ — 5 Grand at 8 to 1 2:50
⦁ $uicideboy$ — WE ENVY NOTHING IN THE WORLD. 2:52
⦁ $uicideboy$ — Lighting the Flames of My Own Personal Hell 1:51
⦁ $uicideboy$ — New Profile Pic 2:08
⦁ $uicideboy$ — Bleach 2:41
⦁ $uicideboy$ — Forget It 3:20
⦁ $uicideboy$ — Avalon 2:21
⦁ $uicideboy$ — Materialism as a Means to an End 2:47
⦁ $uicideboy$ — Ugliest 2:59
⦁ $uicideboy$ — The Number You Have Dialed Is Not in Service 2:47
The Louisiana duo of Scott and Aristos have experienced a lot lately - from the conflict with Jucy Jay and the subsequent trials to the refusal of drugs by Scott - the guys were not very active on their social networks, they only threw in pictures, periodically "turning on" before the release announcements. So, it's time to break the silence - before you "Long Term Effects of SUFFERING".
Everything that the brothers went through was reflected in their emotions in this release - Scrim's voice, now, played with new colors in the old wrapper of their previous releases, which is helped by the samples of the tracks from the 2016-17th years. Speaking of samples, here you can find it as the classic "Kill Your $ elf" with the equally famous "$ OUTH $ IDE $ UICIDE" in the "NEW PROFILE PIC", which sets exactly the sound for which the listeners fell in love with this duet.
The lyrics have also changed - in the past, the guys' repertoire had a desire to die, there was a cruel darkness, this time everything is a little different - there were cheerful notes with instructions, as it was in "The Number You Have Dialed is Not in Service", where the guys say: " When life gets difficult, keep going. "
Speaking of the musical component, the sound here is extremely motley: there is "Bleach" - Ruby's trademark demonic flow, as if we were back in 2015 and listen to "Exodus"; there is the unexpected "Ugliest" with scratches on the backs, or the long-awaited "Forget It", the appearance of which the fans were waiting for on Scrim's solo album, but it did not work out, and now we have a high-quality alternative trap. To put it simply, everyone will find a track to their liking.
To summarize, the release has justified its expectations - compared to the "von" "Stop Staring at the Shadows" or Scrim's experimental solo album "A Man Rose from the Dead", everything sounds extremely good, the familiar sound prevails in a modified wrapper.
Dead Link? (REPORT 1-5 Days) сообщить о ссылке на перезалив
Download more music.