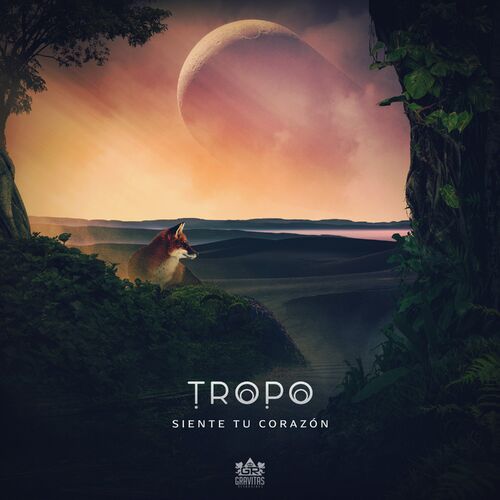 Style
Ethnic house, Psy-Bass, Ethno-Step
Date
7/09/2021
Quality
MP3 320 kbps
Imprint
Gravitas Recordings
Nr#
GR167
Format
Album
tracklist
1. Tropo - Siente Tu Corazón 6:13
2. Tropo - Pantano Místico 6:01
3. Tropo - The Summoning 7:58
4. Tropo - Heart Moon 4:24
5. Tropo - Twilight Fox 5:36
6. Tropo - Blue Mountain 6:14
7. Tropo - Days To Come 6:32
8. Tropo - Feathered Serpent 4:25
9. Tropo - Disco Dreams 6:42
10. Tropo - Tempest 6:30
Californian producer Tropo (Tyson Leonard) is known for his lyrical and hypnotic house music. Fusing live violin in a mix of brooding ethnic electronic and organic collaborations with musicians from around the world, Tropo has worked with fellow artists such as Ayla Nereo, The Polish Ambassador, Alan Parsons, and Wildlight. Tropo's debut album Mira released on Jumpsuit Records, is a meditative journey. Now, Tropo is excited to share Siente Tu Corazon, coming out via Gravitas Recordings on September 7. The songs on this album come from Tropo's travels around Mexico, Turkey, Russia and Austria and were made with people Tropo met on his travels, igniting stories and weaving a fabric through music and time. TROPO meaning "the moment in time or the point in space where change occurs" perfectly captures the essence of the cultures around the globe in the auditory exploration within Siente Tu Corazon.
"Siente Tu Corazon" introduces the aptly named album with its dark yet otherworldly tones. Vocals from Alfonso Toro and Arturo Lome captivate the listener while feelings of an expansive world to be explored overtake. "Pantano Mistico" featuring Jesse Hendricks guides us down a dreamy, winding path, through organic sounds of guitar and wind instruments before Tropo and Gevorg Dabaghyan perform "The Summoning". Deep and explorative, "The Summoning" escorts the listener through the cosmos of time and space. Emerging from the heavens, Ayla Nereo joins for "Heart Moon", a joyful and effervescent discourse on the beauty of the Earth around us. In a cinematic and sonic journey, "Twilight Fox" places us into the wild and free world of the explorative fox, travelling through their untamed and broad world in the wild before wandering down the "Blue Mountain" in a dark yet housey departure. "Days To Come" presents a profound nomadic exploration of downtempo bass. Next, named after the feathered serpent deity of the Mayan people, "Feathered Serpent" is a tribal observation of flowing drum patterns before "Disco Dreams" bestows a celebration under the stars with its high energy temper. Lastly, true to its name, "Tempest" captivates the listener with its intoxicating beat, revolving and evolving as the track reaches its apex.
Dead Link? (REPORT 1-5 Days) сообщить о ссылке на перезалив
Download albums, EPs, LPs & Compilations music.